Testing RGB LEDs For Your Device
If the RGB LEDs on your device aren't matching what you have set up in iCUE, there is a quick way to test if the issue is hardware-related or software-related.
To start, create a new layer in Lighting Effects (labeled (1) in the screenshot below), select "Static Color" for Lighting Type (2), select all LEDs for testing (3), and set the color of this layer to "true" white (4).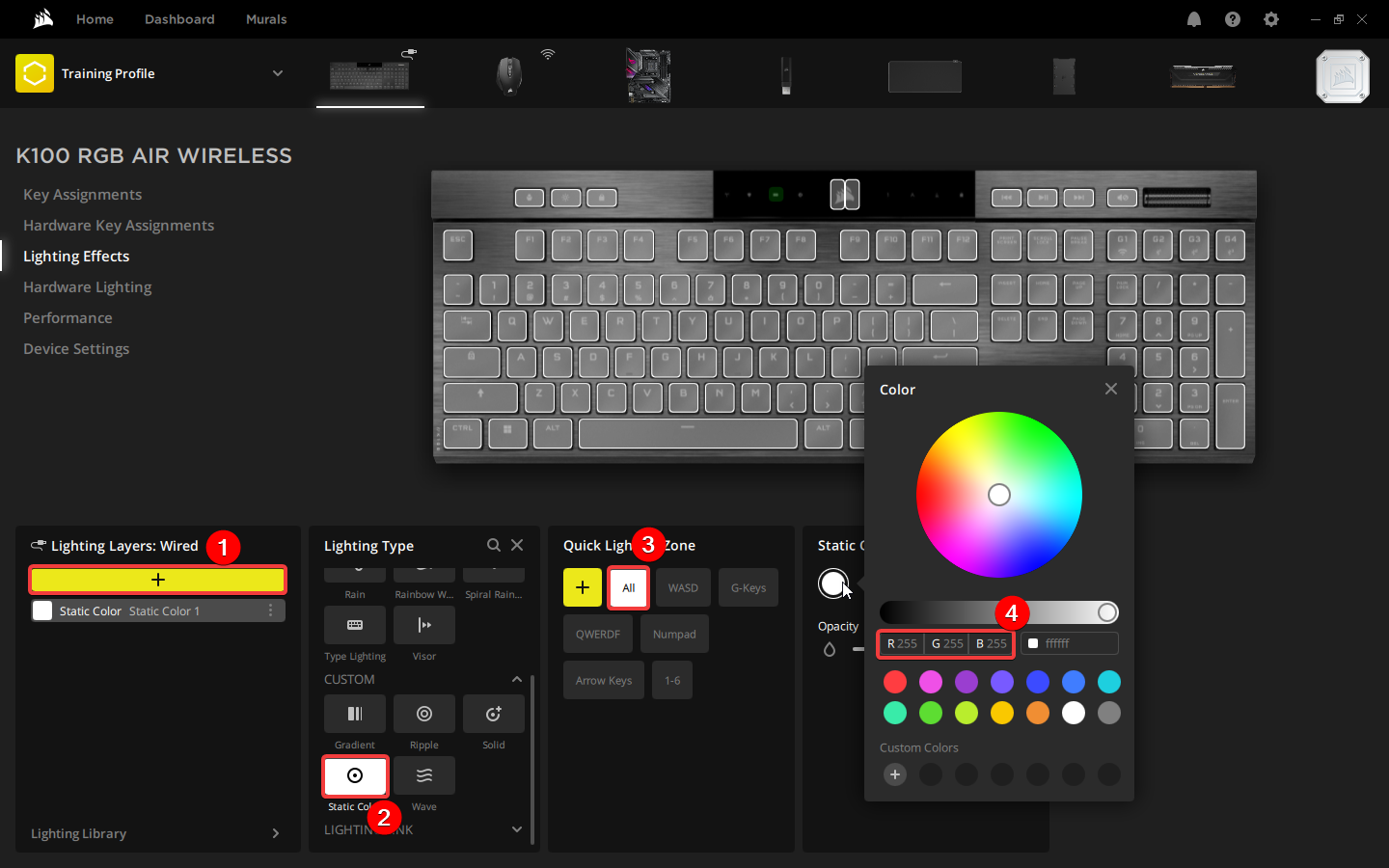 If your device's LEDs show discoloration, that will give you a hint as to where it is failing exactly.
For example, if the LEDs are purple, then the red and blue RGB channels are working and the green channel is not functioning.
You can confirm by displaying one static primary color at a time by changing the suspected channel as shown below:


If any of the RED, GREEN, or BLUE color settings cause the device's LEDs to grow dim, flicker, or not light up at all, then the issue is likely hardware-related and the device needs to be replaced. Pictures of the device in static white and in each of the three primary colors would be a helpful addition to expedite the process as well.
If you need further assistance, please contact our Customer Support team through this online form.