How to setup the TBT200 with a Thunderbolt 4 PCIE Expansion Card
If you've purchased a TBT200 for use with a Thunderbolt 4 PCIE Expansion card and are having issues with the TBT200 showing up detected under the Thunderbolt Utility tool. Please ensure you follow the steps to fix:
Identify what Motherboard you are currently utilizing.
Identify which Thunderbolt 4 PCie Expansion card is supported.
Ensure that you have installed the PCIe card as instructed from the manual, and have downloaded all driver updates for your motherboard.
Once installed, boot into the BIOS.
From the BIOS, ensure that "PCIE Tunneling over USB4" is enabled

Note: This setting may be under a different name, depending on your brand of motherboard.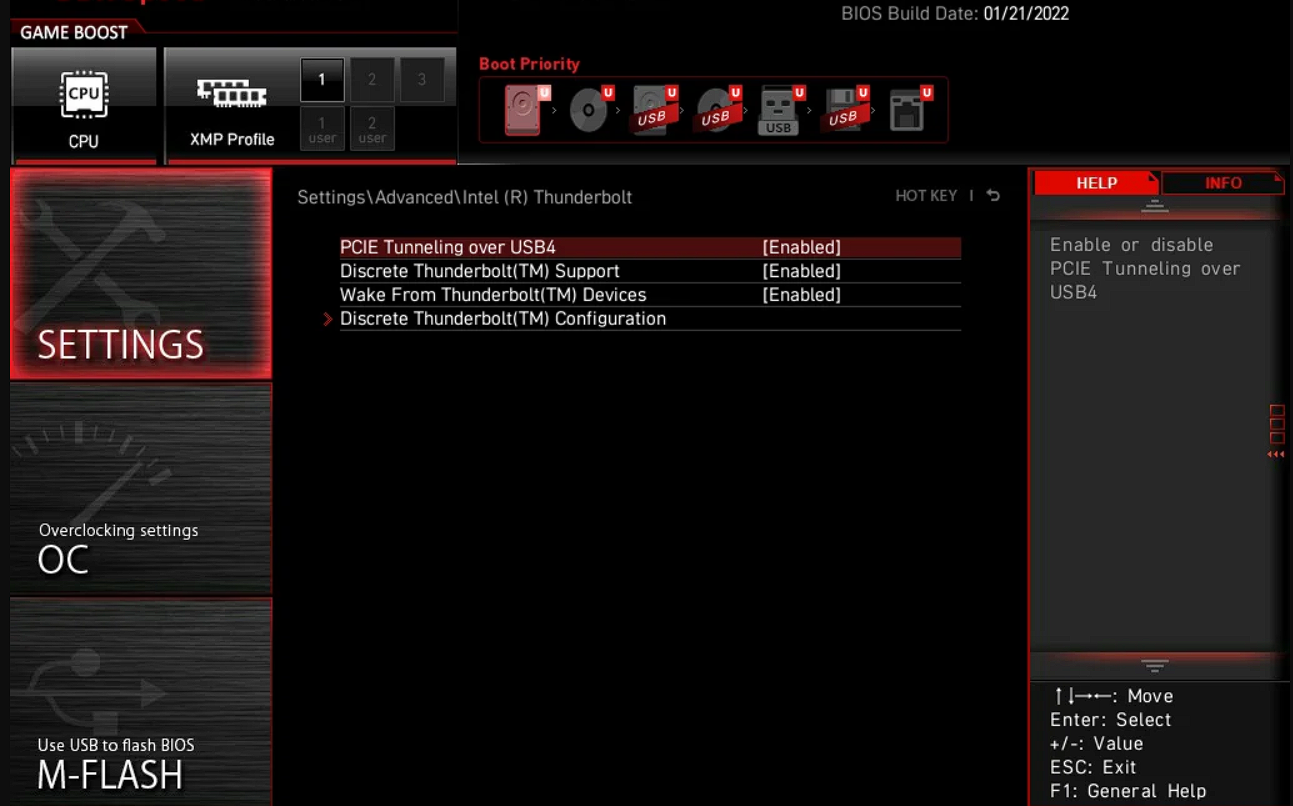 Once enabled, boot into Windows and open the Thunderbolt Utility, the device should now show connected and in use.