Your Corsair build kit may come with the ASUS AX3000 Dual-Band PCIe Wi-Fi adapter, which provides both Bluetooth and Wi-Fi connectivity. To get the most out of your adapter, it's important to properly install it and troubleshoot any issues that may arise. This article will guide you through the installation process and provide step-by-step instructions for troubleshooting Bluetooth issues.
Before You Begin
The ASUS AX3000 Wi-Fi adapter requires a PCIe connection for Wi-Fi functionality. It should be connected to the PCIe 3.0 1x slot on your motherboard. The following screenshot shows the appropriate PCIe slots: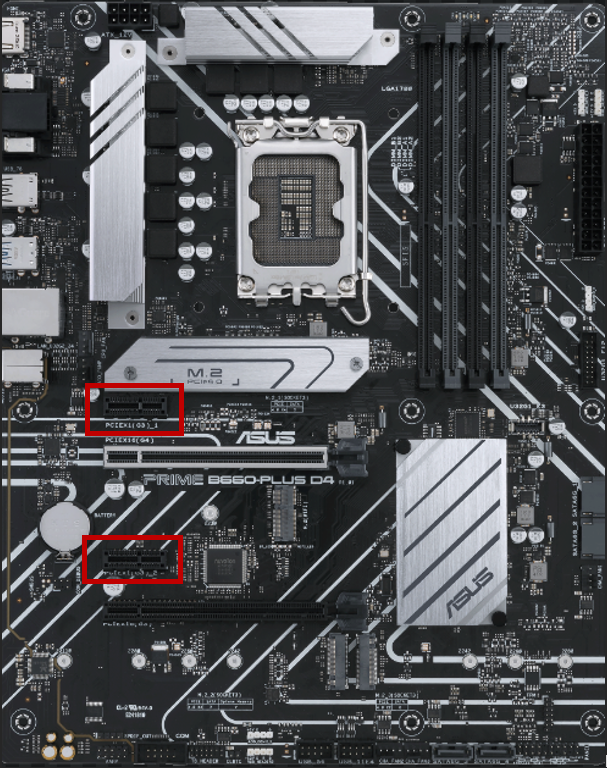 Additionally, the AX3000 requires a USB 2.0 cable to connect the card to your motherboard. Below is a screenshot showing the included USB 2.0 cable and Wi-Fi antennas: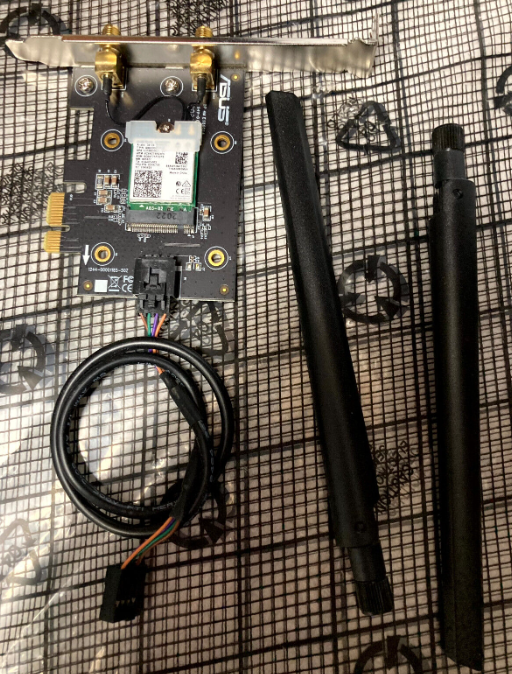 How to Install the Wireless Adapter
Step 1: Verify that your motherboard box contains the AX3000 Wi-Fi card, two Wi-Fi antennas, and one USB 2.0 cable.
Step 2: Insert the AX3000 Wi-Fi card into the PCIe slot on the motherboard. It is recommended to connect the USB 2.0 cable to the Wi-Fi card before installing it into the motherboard for easier installation. Ensure the USB 2.0 cable is firmly connected to both the motherboard and the Wi-Fi card.
Step 3: Download the Wi-Fi and Bluetooth drivers for the AX3000 from the ASUS website. Ensure you select the correct driver set for your operating system. The drivers will come in a ZIP file. Extract the file and double-click on the Setup.EXE file.
Step 4: If you are using Windows, you may see a security prompt when running the EXE file. Click "More Info" and then "Run Anyway." The drivers are safe to install if downloaded from ASUS's website.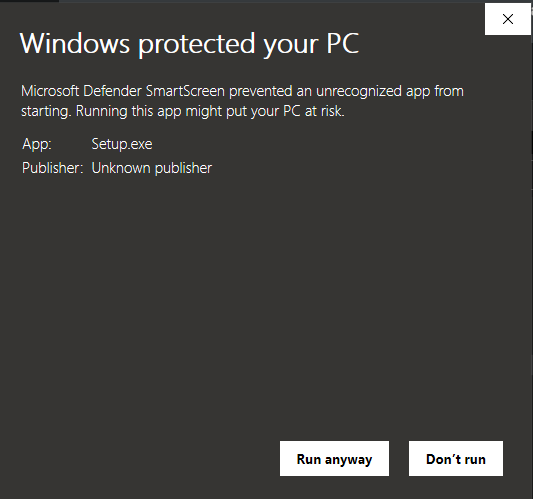 Step 5: Install the ASUS WLAN Card Driver by following the instructions provided by the installation wizard.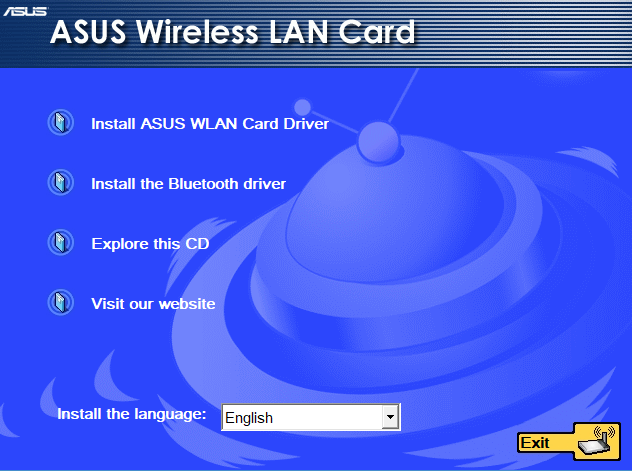 Step 6: Install the Bluetooth driver and follow the instructions provided by the installation wizard. When prompted to "Choose Setup Type," select "Typical."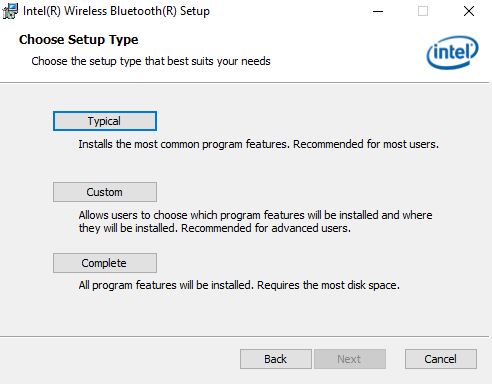 Step 7: Test the Wi-Fi and Bluetooth functionality. If both are working correctly, congratulations! If not, proceed to the troubleshooting steps below.


Resolving Further Wireless Issues
Step 8: Access the Device Manager. Right-click the Windows button and select "Device Manager."

Step 9: In Device Manager, expand the "Network Adapters" section and select "Intel(R) Wi-Fi 6 AX200 160MHz." This is the name of your Wi-Fi adapter.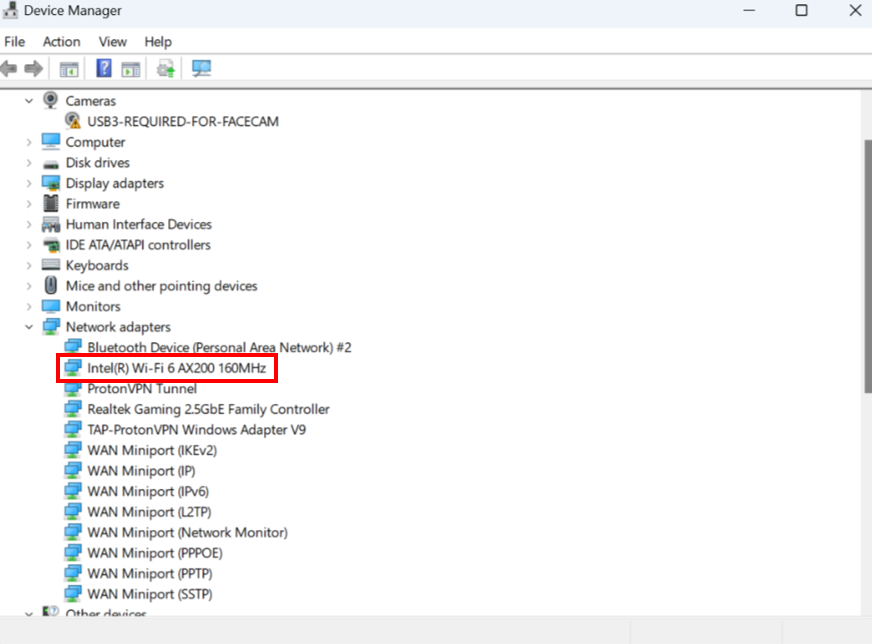 Step 10: Click on "Uninstall Device" (represented by a red X) to uninstall the Wi-Fi adapter.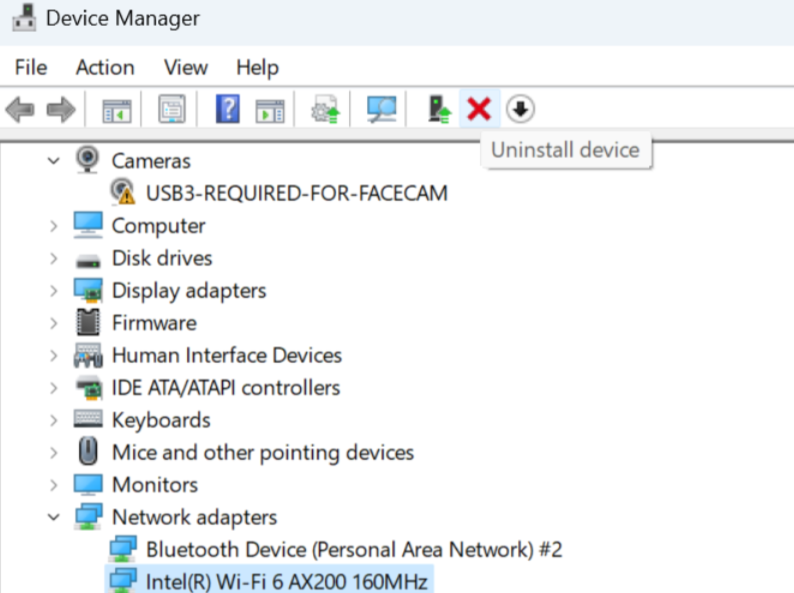 Step 11: Restart your computer. Upon restart, your system should automatically reinstall the Wi-Fi adapter. If it does not, proceed to Step 12.

Step 12: In Device Manager, click "Action" in the top left-hand corner and select "Scan for hardware changes." This will scan your system and reinstall the necessary drivers.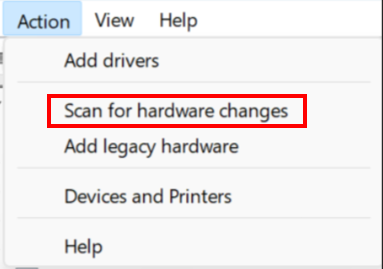 If you need further assistance, please contact our Customer Support team through this online form.