XP Care is our extended warranty and support program. When purchasing an eligible product from the Corsair Webstore, you will have the option to apply XP Care before checkout.
You can also read our CORSAIR XP Care page to learn more.
How to buy XP Care
When purchasing from our Webstore, products that are eligible for XP Care will have a button that you can click. This button will list the extended warranty period and the price of the protection plan.
Most PCs and gaming peripherals that come with a standard warranty will have XP Care available. Please note that individual PC components and bundled items are not eligible for XP Care.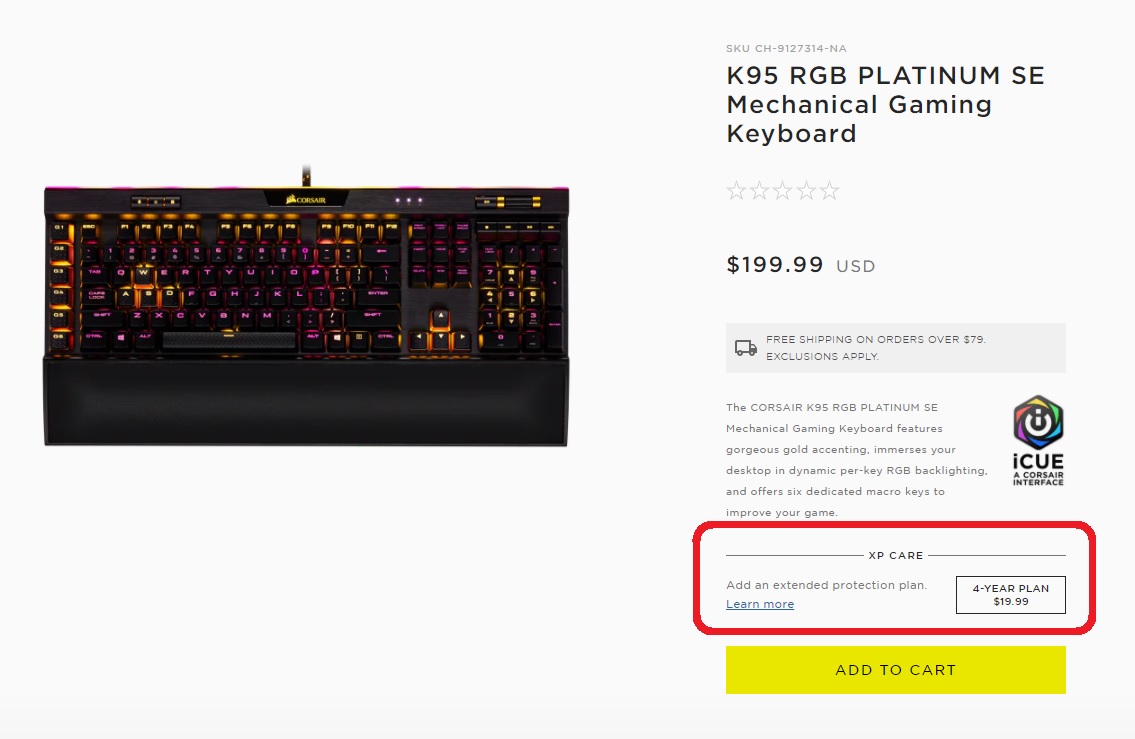 Once you click the button, the extended protection plan will be added to your cart as a separate item. If you decide you no longer want to purchase this protection Plan, you can simply click Remove.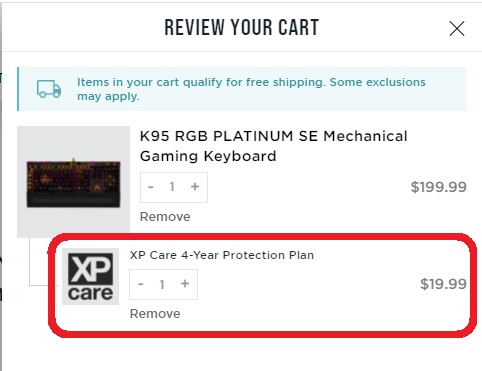 What are the benefits of this protection plan?
Aside from the extended warranty period, purchasing XP Care will also give you the following:
Free shipping: All claims with XP Care get free shipping to and from our distribution centers.
Online management: You can use your Corsair.com My Account page to track your warranty and file a claim.
Dedicated help line: In addition to using your Corsair.com My Accounts page, you can also use our dedicated XP Care Support line to track your warranty and file a claim.
Expedited processing: When we receive your return, we will promptly ship out your replacement so you can receive it within 2-3 business days.
Brand new replacement: if your product stops working anytime within the extended warranty period, we will send you a brand new replacement.
2 warranty claims per plan: With XP Care, you can have up to two successful replacement claims per plan. The warranty is considered fulfilled when the item is replaced for the second time, but you can still call for non-claim support as often as needed.
What is not covered by XP Care?
The following scenarios are not covered by XP Care:
Accidental damage to the product
The product is stolen
The product is lost
Can I transfer XP Care to another product?
No, you cannot transfer XP Care from one product to another.