How to: Set up Xeneon monitor widgets in iCUE NEXUS
If you have an iCUE NEXUS, you can use it to manage the settings of your Xeneon monitor on the fly.
Make sure that you have updated iCUE to version 4.16 or newer.
Setting up your iCUE NEXUS
Once you have updated iCUE to the latest version, make sure your iCUE NEXUS and your Xeneon monitor are connected to your PC system.
Open iCUE and select ICUE NEXUS on the iCUE home screen. From here, select Manual Setup to customize your iCUE NEXUS with widgets and setting options for your Xeneon monitor.
For more information on setting up iCUE NEXUS in iCUE, take a look at this article.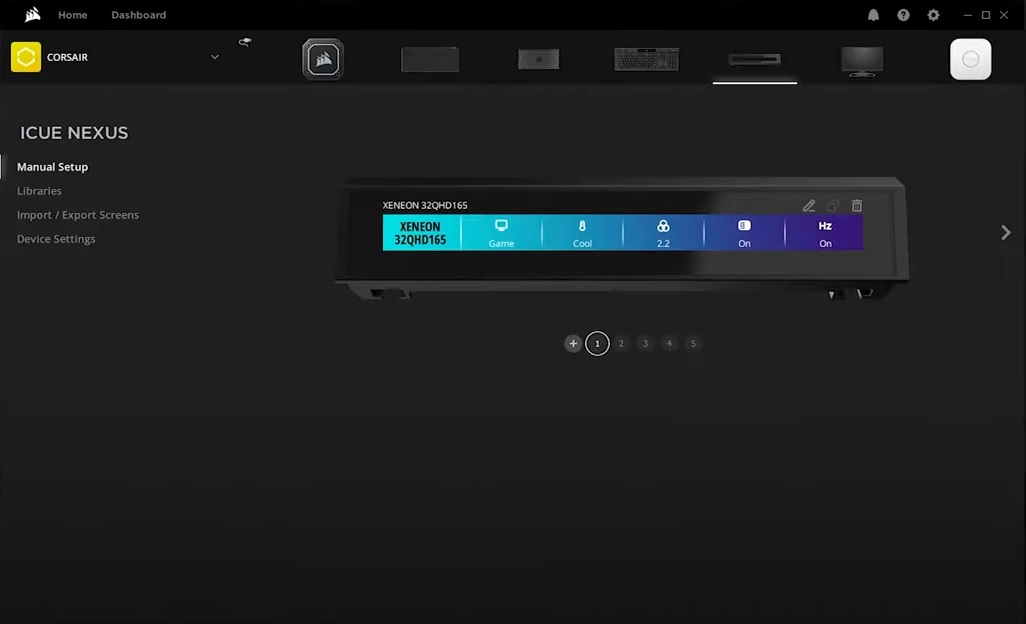 Video instructions