Customizing your i-series PSU in iCUE
To help you get an idea on what you can use iCUE to see and control in your i-series power supply unit, this article has some visual aids and explanations to help you get started.
Cooling
The dropdown menu under Fan is where you can apply custom cooling configurations.
The Default option menu will match the graph in the user's manual. This setting saves to the PSU automatically like a hardware profile; it does not require iCUE to be running to use the custom curves.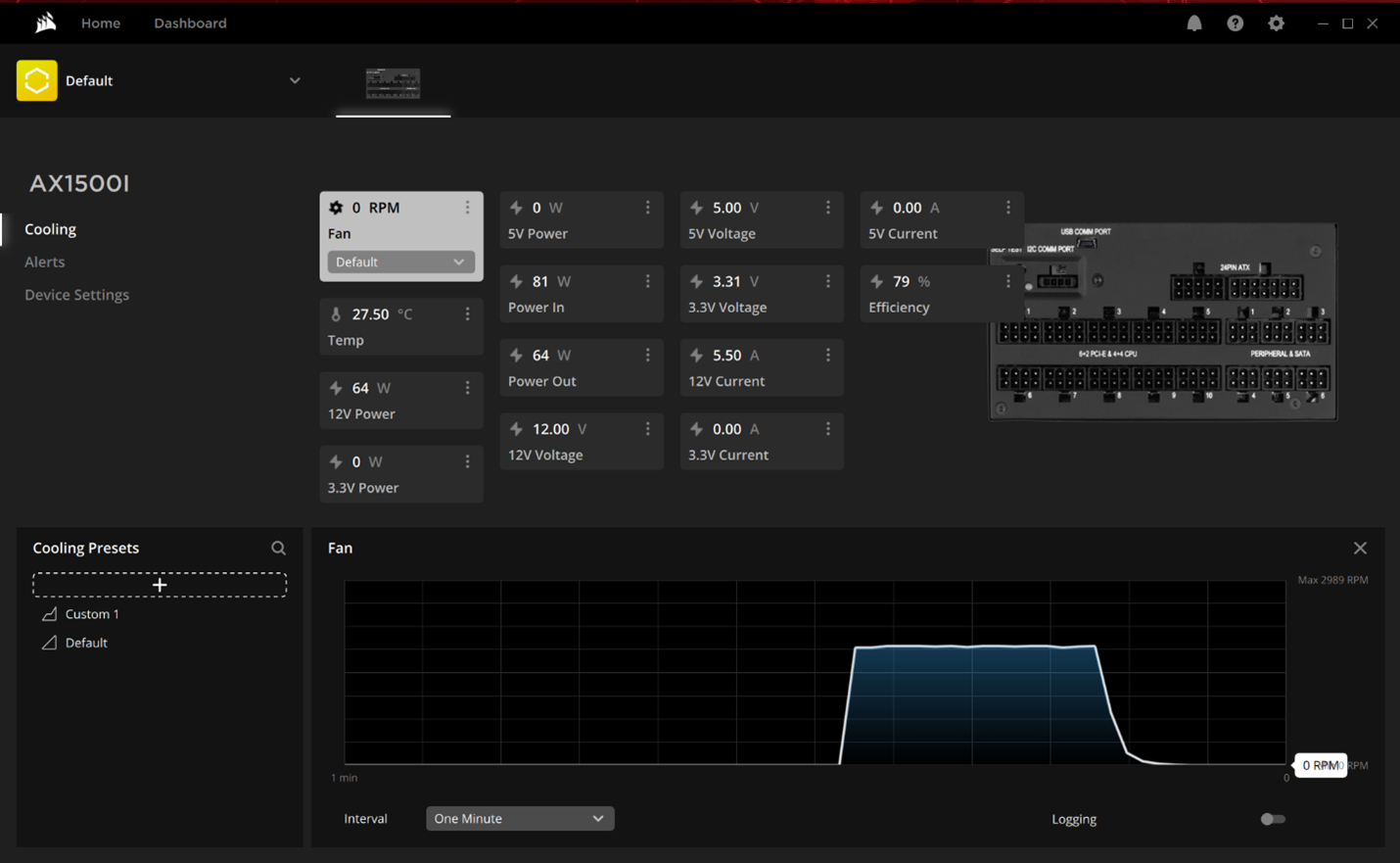 Alerts
This is the default appearance without any alerts being set on the CPU.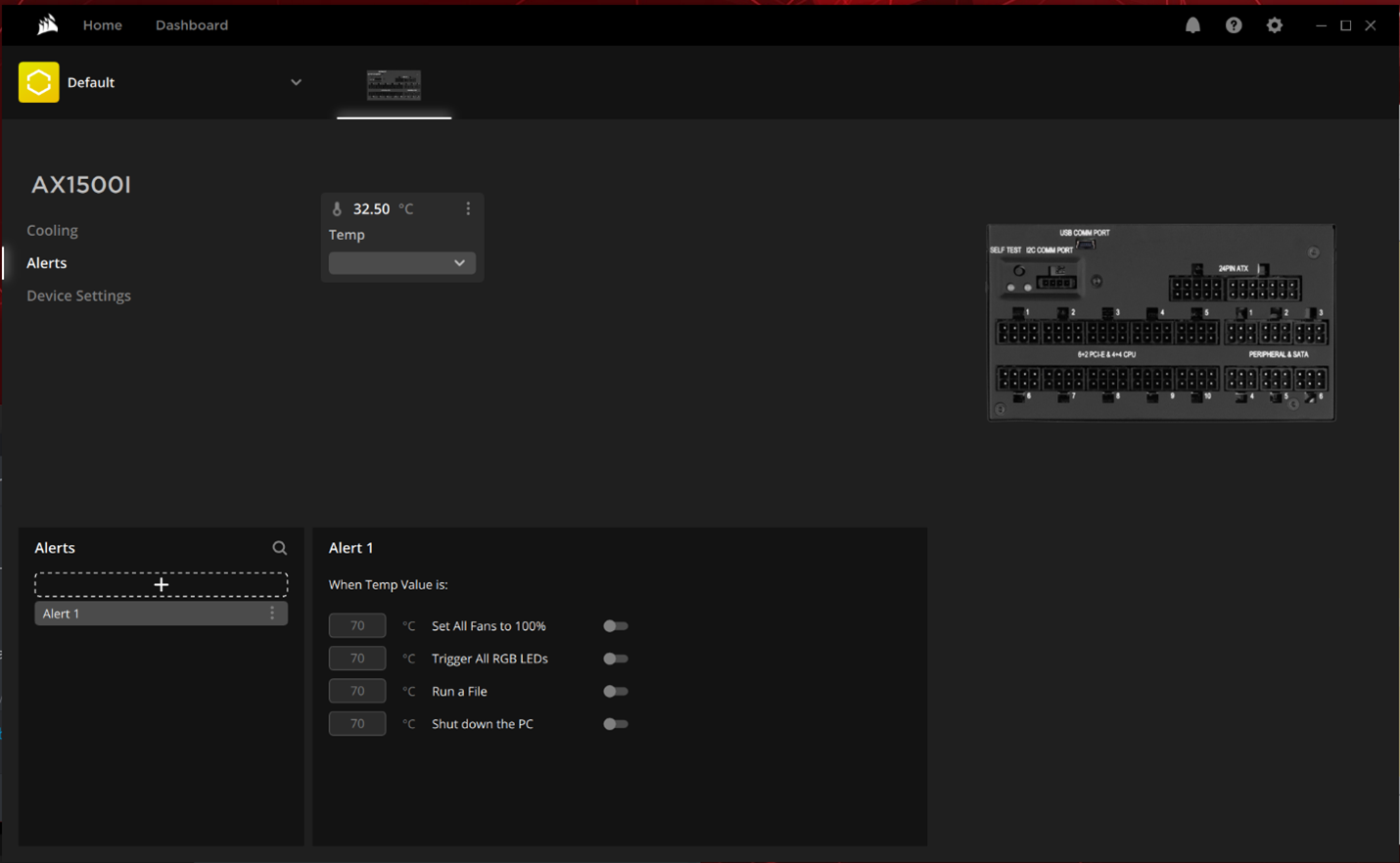 This is how the screen appears once an alarm is set. Multiple options can be used on one Alert profile.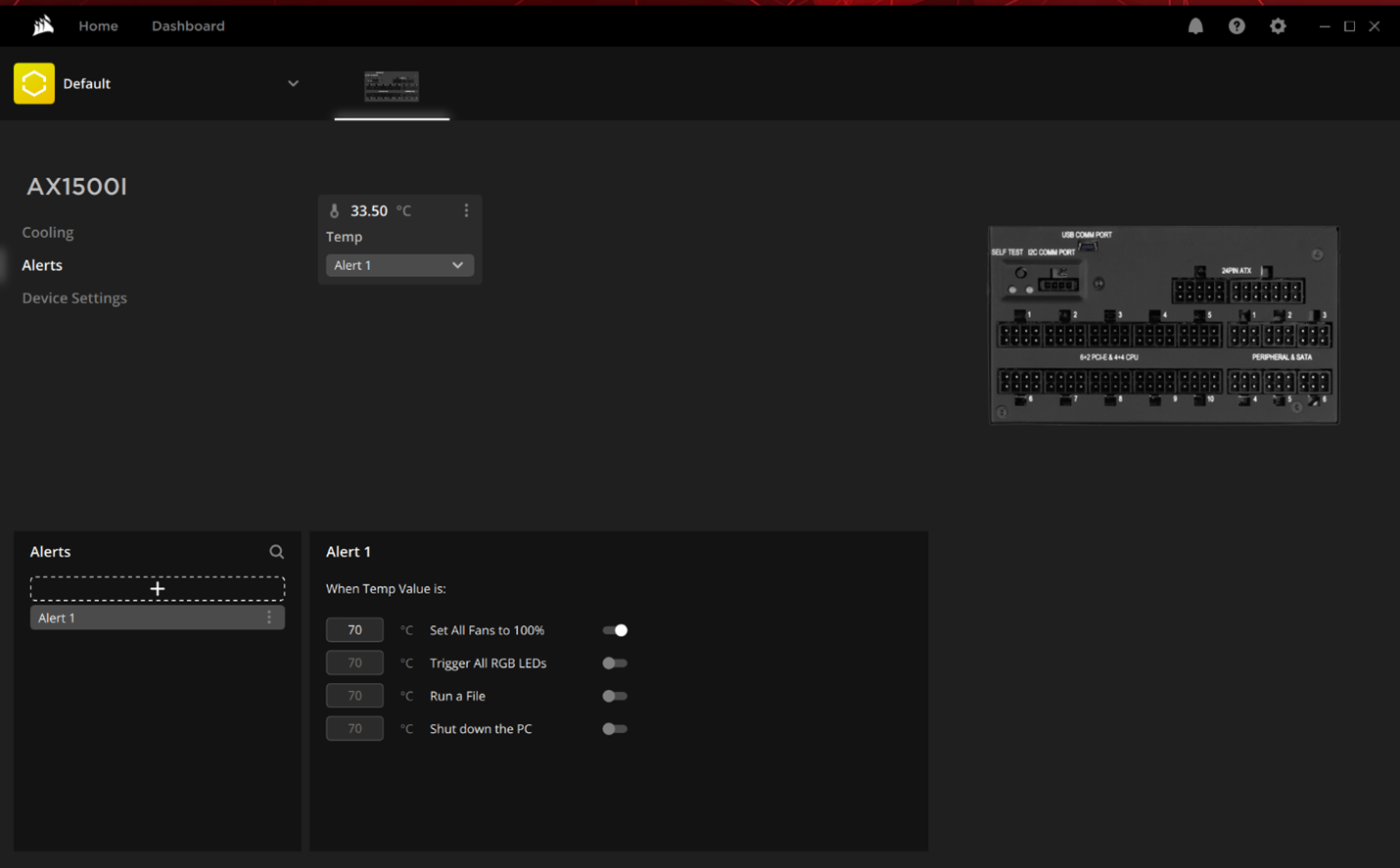 Like cooling settings, alerts are saved automatically and immediately to the PSU once selected from the dropdown menu. They can only be based off the temperature value of the PSU and not any other temperature value, such as CPU or GPU.
The options for alerts are:
Set All Fans to 100%: This sets all fans to 100%, though this is not limited to the fan on the PSU.
Trigger All RGB LEDs: This turns all LEDs currently controlled by iCUE to a set color; red is the default color.
Run a File: This lets any file to be run with any extension. This option is intended for advanced users, so less tech-savvy individuals should not carelessly use this.
Shut down the PC: This sets the PC to shut down when a certain temperature is reached and a set amount of seconds passes.

Be careful with this option, as setting the temperature too low may cause the PC to automatically shut down the moment the chip inside the PSU activates.

Device settings
Single rail OCP differs from multi-rail OCP in that all power to the PSU can be provided from a single source, while multi-rail PSUs split the power into two or more rails. This means single rail is ideal for higher performance PCs since customers do not need to worry about load balancing the rails (where you plug in the cables into the PSU).
Please note that, assuming all other things being equal, there is no difference between single rail and multi-rail when it comes to safety. If you need more information regarding this, please see this link.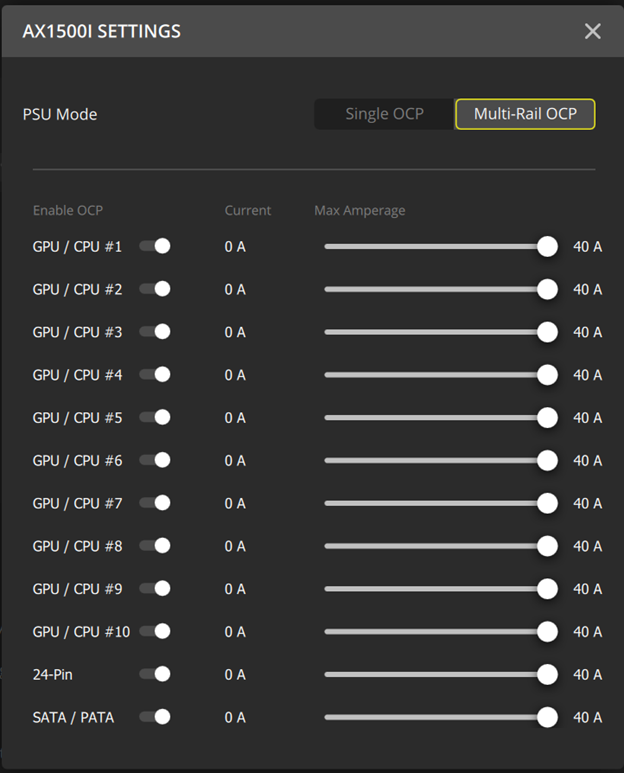 Dashboard appearance