What to do if your ELITE LCD Display only shows the hardware screen
If you have not configured the ELITE LCD Display in iCUE, the LCD Display will show the following unanimated screen by default: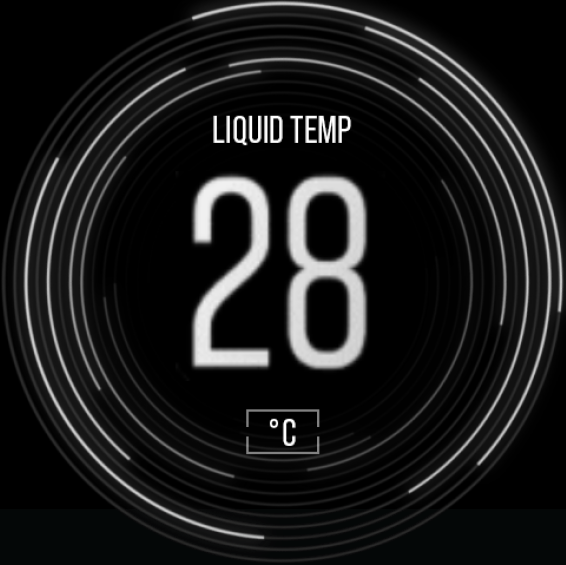 However, the hardware screen may appear on the LCD after configuration in iCUE if older iCUE system files prevent the LCD user interface from displaying properly.
If you see the hardware screen and are unable to control the LCD, first double-check that everything is plugged in correctly. If everything is plugged in, try performing a full reinstall of iCUE to see if clearing the older system files resolves the issue.