How to: Access internals of your a1600 Corsair Voyager Laptop
To access the internals of your laptop, you will need to remove the 11 screws at the bottom of the device (highlighted in orange below).
To make the reinstallation of the bottom cover easier we recommend you keep track of which screw goes where as the screw length may vary in size depending on location.
Note: Edge screws will need to be removed at a 45-degree angle to make proper contact with the screw
Tools required: PH1 Screwdriver, plastic non-marring pry tool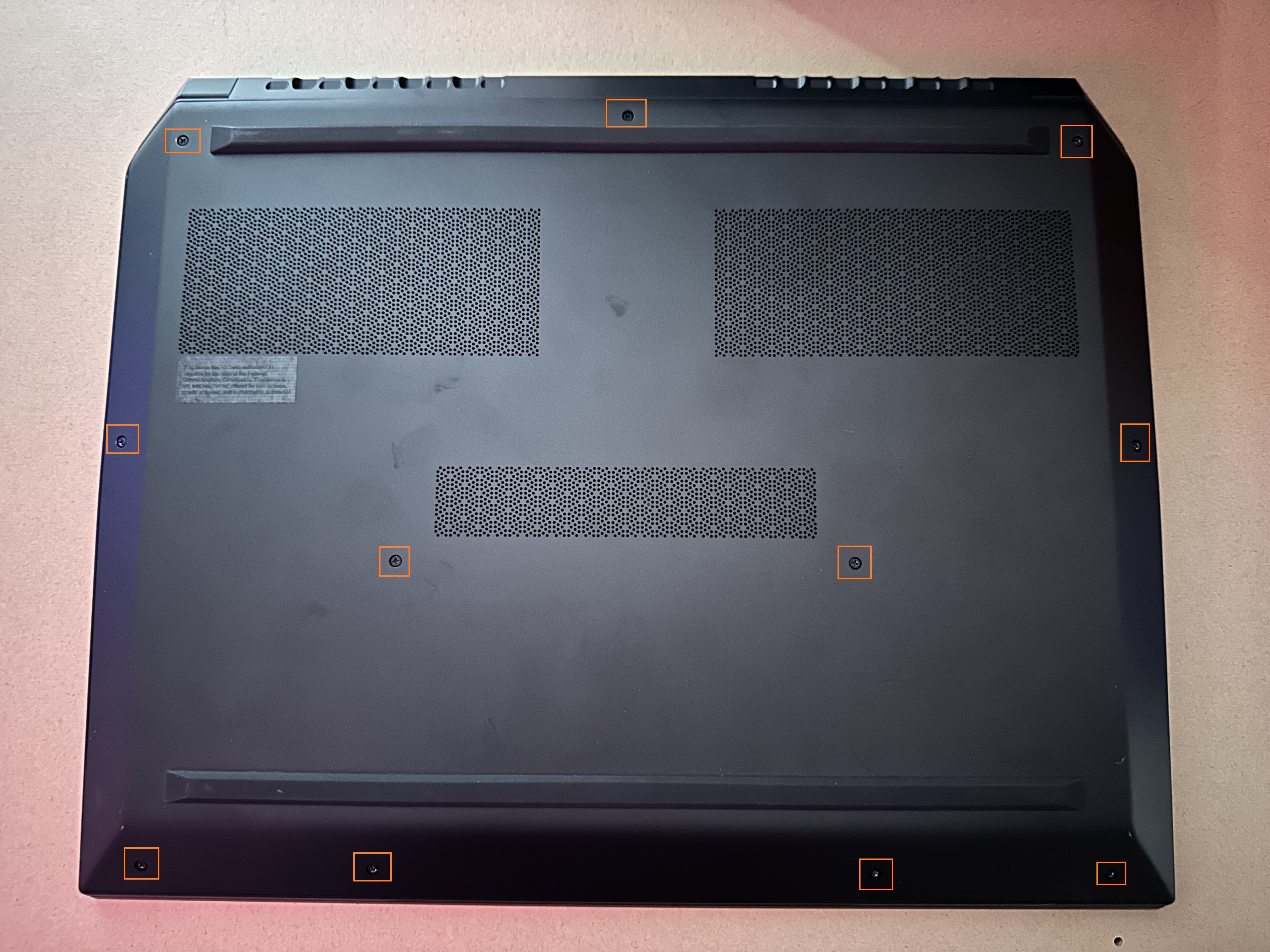 After removing all the screws, you may use a soft plastic prying tool to separate the base cover from the laptop by inserting the tool into the top left of the laptop and slowly pulling it up.