How To: Enable RGB Control with MSI Mystic Light for DRAM
To enable DRAM control in Mystic Light you will need to install the following software:
latest iCUE release
latest MSI Center release
latest Mystic Light feature set installed from MSI Center
To get the latest version of iCUE, visit our download section.
For MSI Center, visit MSI's website.
Once iCUE and MSI Center are installed, reboot your system.
Upon reboot, launch MSI Center and install the Mystic Light Feature set
After install of Mystic Light, click the Support tab and do an Advanced Scan and fully update all packages (Third Party Utilities are not required).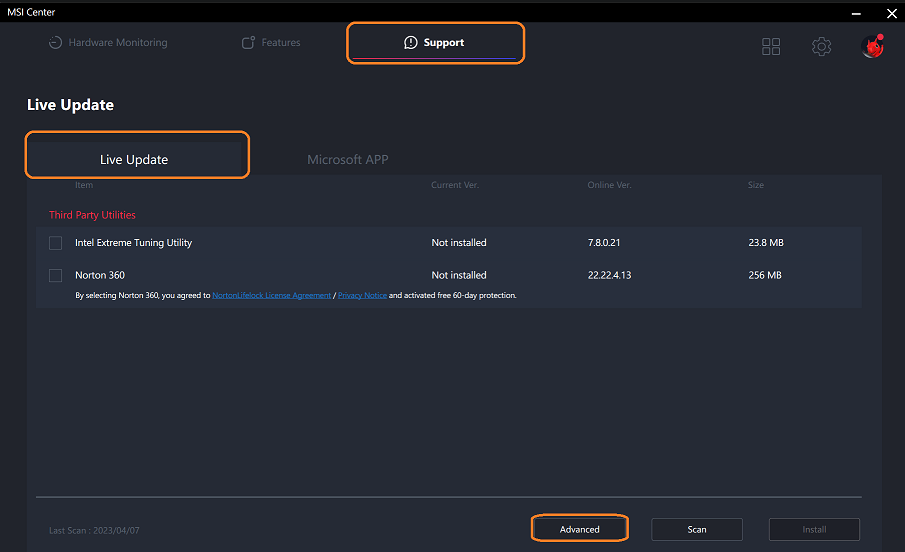 Once you do not have any more core packages to update, reboot the system once more.
Open MSI Center again, click the features tab, then Mystic Light

You will now see your Mystic Light compatible memory kit be able to be controlled within the feature set