iCUE 5: Resolve issues with Device Detection
If you are experiencing issues with certain devices not showing up in iCUE, or Sensors are not properly displaying on the dashboard, please follow the steps to resolve the issue.
1. Press the Windows Key
2. On the Search Bar, type "Installed Apps" if on Windows 10 type "Apps & Features"
3. Scroll down until you find the iCUE 5 program file then select on the three white horizontal dots and click on "Modify"


4. iCUE will automatically begin a repair of the program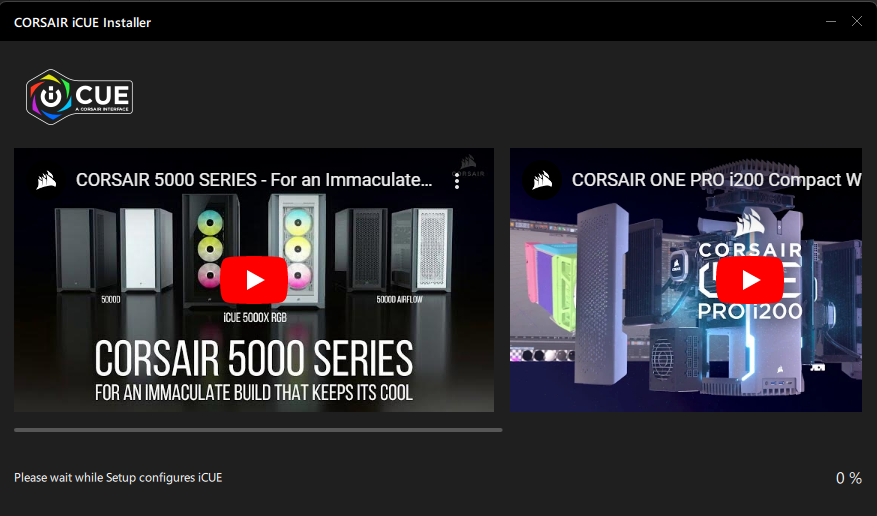 5. Open iCUE and see if the issue resolves.
Note: Sometimes the repair will need to be done multiple times before the device can be detected again.