Fix: Scimitar Wireless Detection Issue
Shortly after the release of the long awaited Scimitar Elite Wireless Mouse - we discovered an issue that prevented proper iCUE detection for the Scimitar Elite Wireless while in use via the wireless mode, though using the mouse in USB Wired mode still allowed for iCUE detection.
We have since pushed out a fix for this by adding in/enabling the receiver module in the current iCUE build, versions 5.5.134 and later. See below on how to make sure all the modules are up to date in iCUE: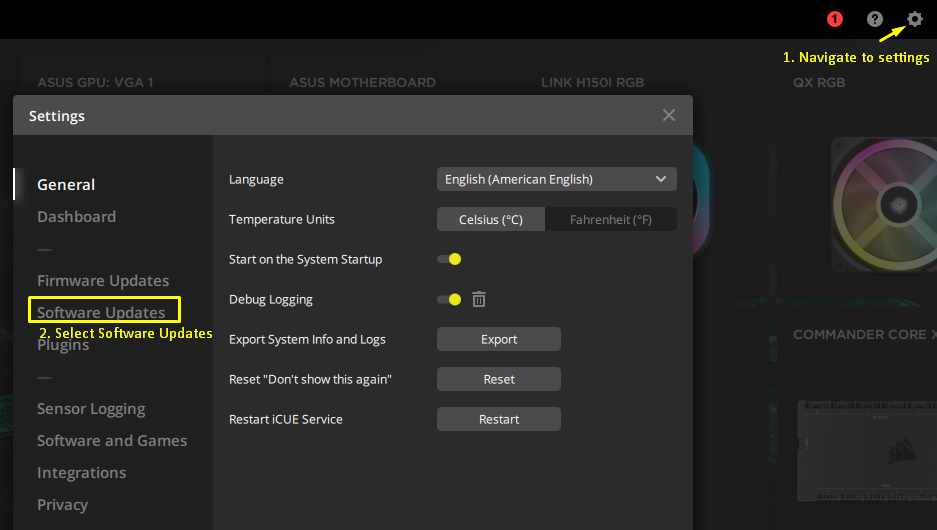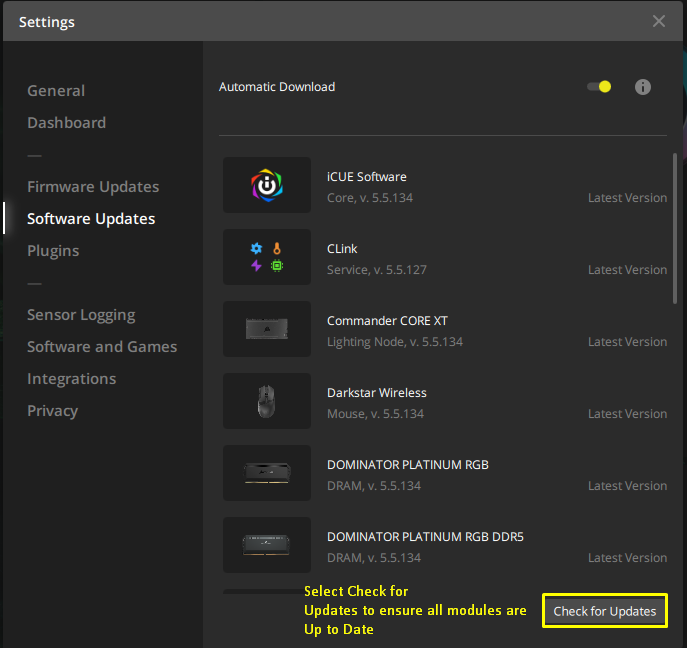 *You can also enable Automatic download to ensure that these kinds of updates to the existing modules are updated automatically.
By following these steps, you should be able to update iCUE and enable the receiver module for your Scimitar Elite Wireless Mouse, allowing proper detection and customization while using the mouse in wireless mode. If you encounter any issues or if the problem persists, consider contacting Corsair customer support for further assistance or troubleshooting.