Windows may not automatically use your Corsair audio device to output sound by default. If you are not getting any sound out of your headset, here is how to enable it for use by Windows:
1. Right-click on your Volume icon in your Windows Taskbar

2.Select "Playback Devices"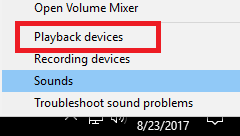 3. Right-click on your headset in the list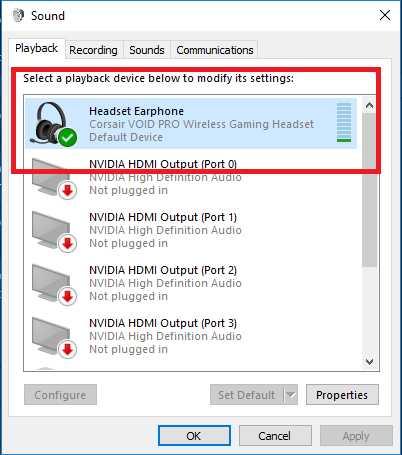 4. Select "Set as Default Device"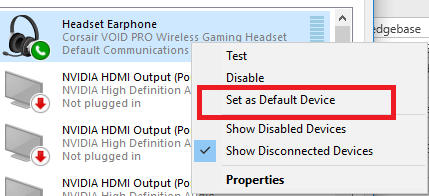 At this point, your headset should be set to output sound.  Please remember to close any programs you had open before you made this change, as Windows will often default these programs to whatever the previous setting was until you reopen them.  Once they have been reopened, you should hear them through your headset.