Set fan lighting and rotation in iCUE
If your iCUE software version is 3.27 or later, you can use iCUE to customize the order and orientation of your fans without having to physically remove or re-orientate your fans.
You can find the lighting and rotation setup options in iCUE by selecting your lighting controller in the DEVICES section.
NOTE: Any changes you make to fan lighting and position will only apply while iCUE is running. If you close iCUE, your fan lighting will revert to their physical orientation and lighting order.
Adjust lighting and rotation
Each of your fans connected to the lighting controller will have its own preview tile that's labelled by the physical port the fan is connected to. Each fan will light up with a unique color in the same location to help you orient and re-order your fans.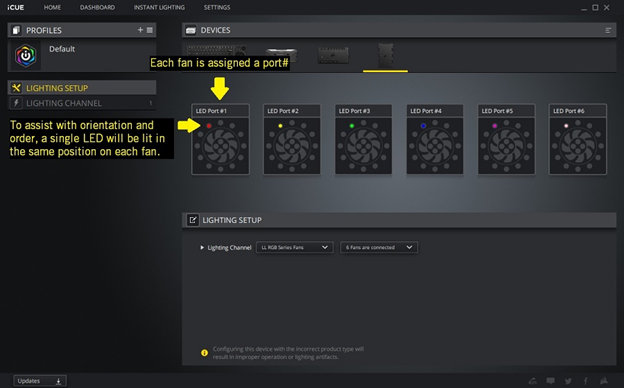 You can rotate the position of each fan by 90 degrees by moving your cursor over the preview tile and clicking on the rotate buttons on the bottom left and right corners.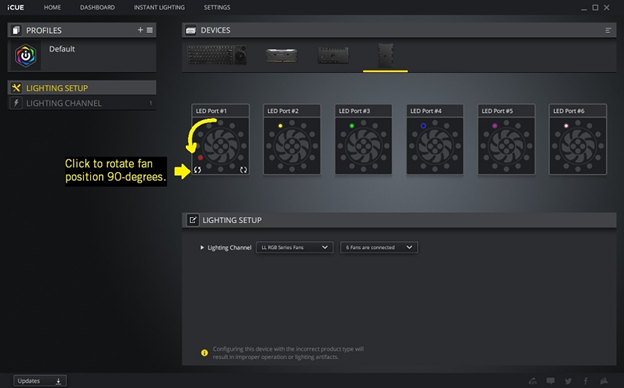 We recommend matching the LED position in iCUE in relation to the physical fan. By default, iCUE will always illuminate an LED on the top left quadrant in the UI, so you can use that to help orient your fans.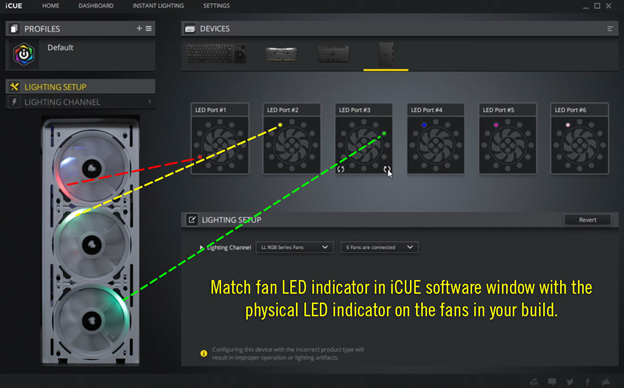 Change the order of your fans
If you want to change the order of your fans, you don't need to physically change the ports they're plugged into. You can click and drag the preview tiles to change the order of the fans.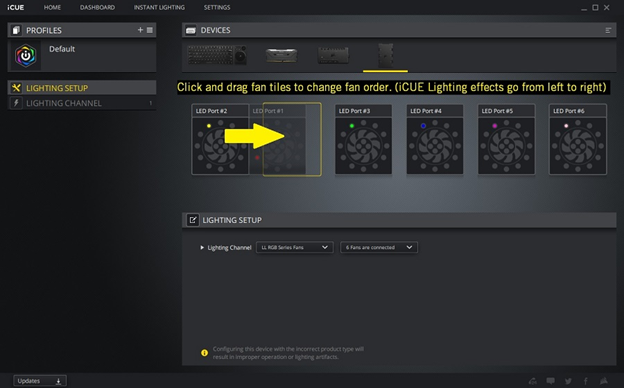 Make sure to match the fan order in iCUE with the physical fan layout of your build.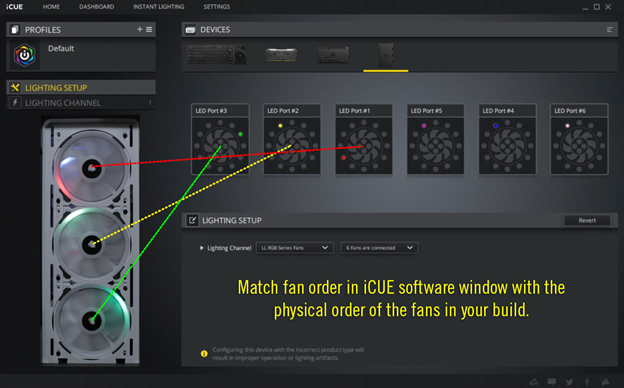 When previewing lighting animations, iCUE will start playing the lighting animation on whatever port you put in the #1 position and move from left to right.