What is the fan capacity of the 4000 series mid-tower case? (4000D, 4000D Airflow, 4000X)
The 4000D, 4000D Airflow, and 4000X Tempered Glass Mid-Tower ATX case share the same dimensions of 453mm x 230mm x 466mm.
This means that a case can fit up to:
6x 120mm fans
4x 140mm fans
The 4000-series cases feature wider cutouts to give you better flexibility and customization for fan placement. Use the pictures below to see where each fan can go.
120mm fan placement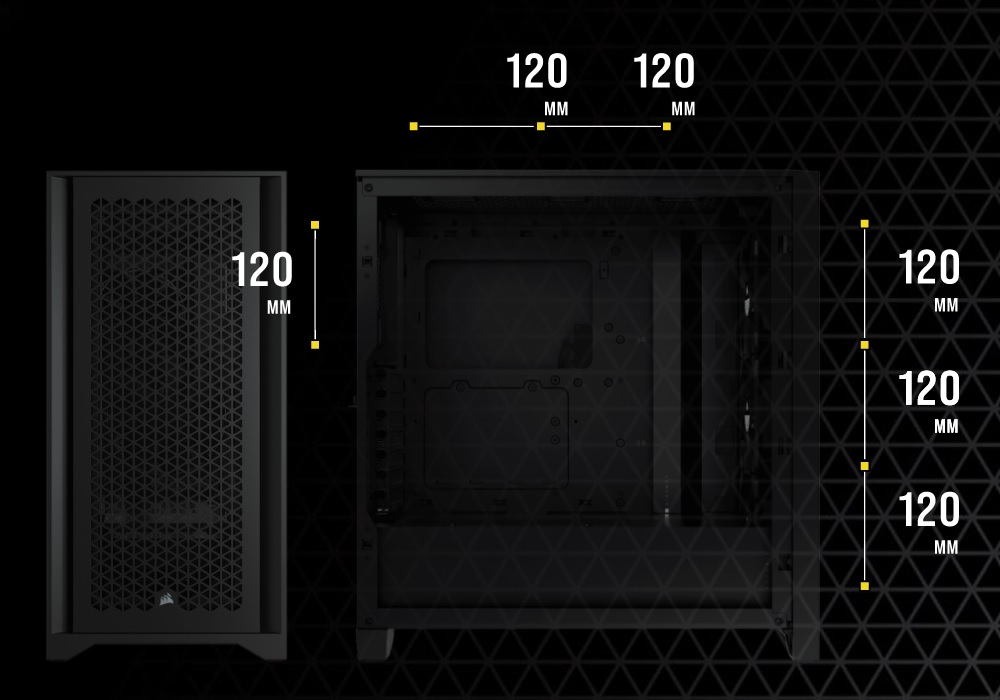 140mm fan placement