Need help getting that extra performance from your memory? Read this article to find out how to safely overclock CORSAIR memory modules.
NOTE: Keep in mind that lower-end motherboards may have a harder time keeping up with overclocked memory. Check the memory packaging to make sure your memory and motherboard are compatible.
Video instructions
Increasing DRAM frequency in BIOS
One way to overclock your memory is by increasing the DRAM frequency in your system BIOS.
Increase the DRAM frequency one step at a time to avoid issues. Using the picture below as an example, say you have a DDR4 currently running at 3866MHz. You would select the next step in the dropdown menu, 3933MHz, and then check and see if your PC is running smoothly.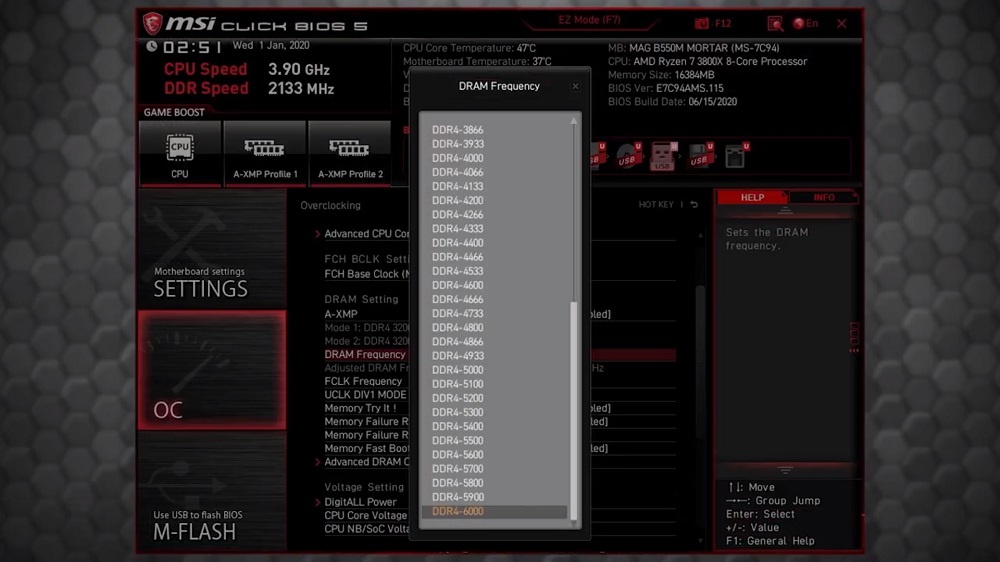 You can also try lowering the timing of your memory to get better performance. You can see the timing of your memory on the back of your module as a series of four numbers: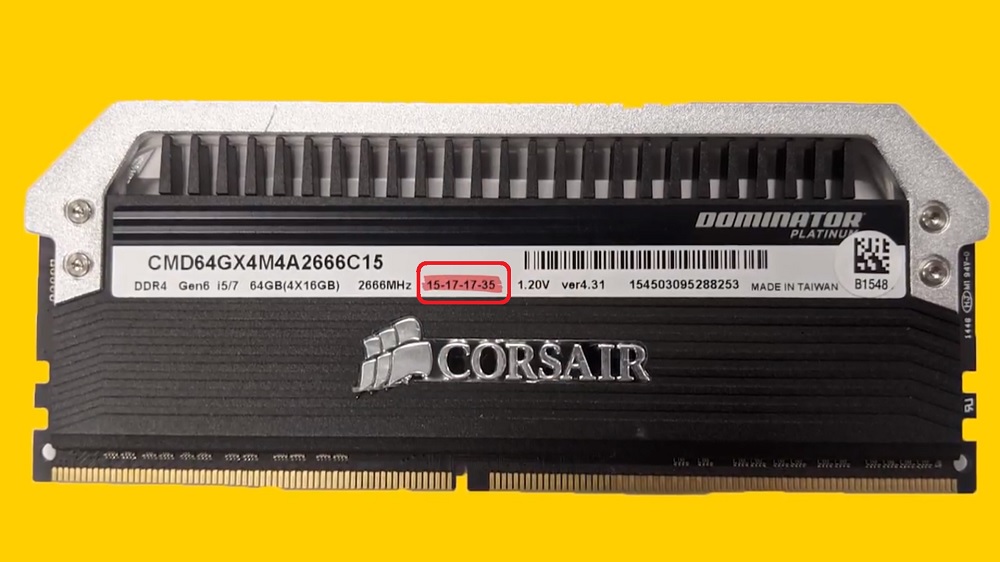 Try lowering the tCL, tRCD, tRP, and tRAS by 1 each. Reboot your PC and check if its performance is stable. Make sure you do not lower the timing too much, otherwise you will run into performance issues.
Increasing voltage for more stability
When overclocking, you may want to increase the DRAM voltage in order to give your memory more stability, especially if you are going for a relatively high overclock.
We recommend being conservative when increasing DRAM voltage. Increasing voltage too much can damage your system.
By default, DDR4 runs at 1.2v, while many memory module kits are rated to run at around 1.35v with XMP. Raise your voltage slowly until your system is stable; we recommend not going above 1.4v to be safe.
Tweaking system agent for stability
Another way to stabilize your system performance is to tweak CPU voltages related to the memory controller. The two voltages are VCCIO (Input/Output) and VCCSA (System Agent). The wording of these voltages may differ depending on your motherboard.
These voltages are for the memory controller inside the CPU and do not affect DRAM voltage.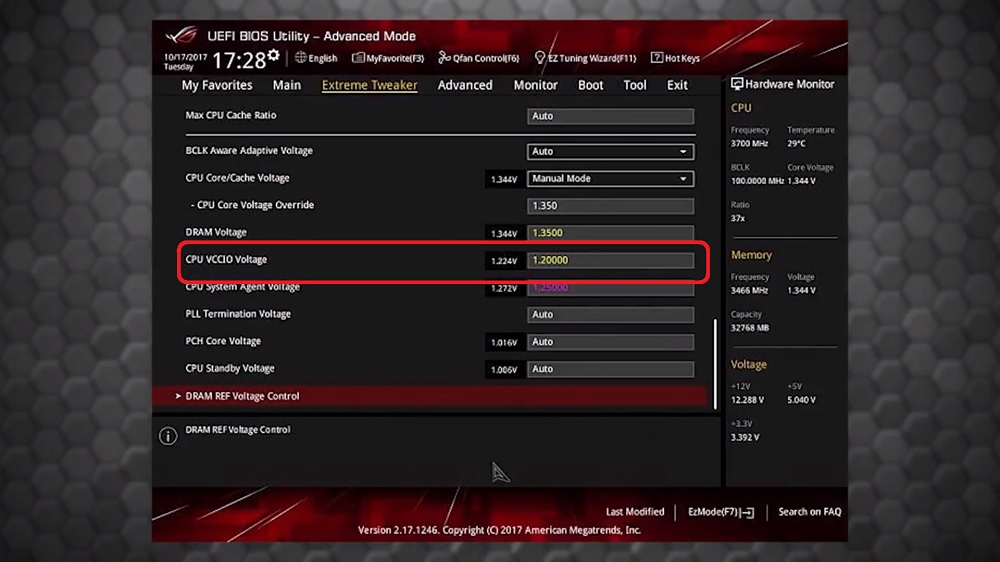 Increase the voltage using the smallest increment offered by your motherboard to avoid damaging your PC system.
Stress testing your PC
It is a good idea to stress test your PC to make sure that it is able to run with overclocked memory. A PC may seem to run okay for a while but end up running into problems afterwards. Stress testing lets you see if a PC can run at current settings.
There are several tools that you can use to stress test your PC. This Tech Guided article lists some stress test tools for your consideration.