If you have iCUE updated to version 4.9.338 or newer, you can use scenes to give all of your iCUE-supported devices the same lighting effect.
Video instructions
Setting up scenes
iCUE 4 comes with several preset scenes for you. You can also create and save your own custom scenes.
You can find your preset and saved scenes on the left-hand side of the home screen. Simply click on a scene to activate it. Clicking the same scene again will deactivate it.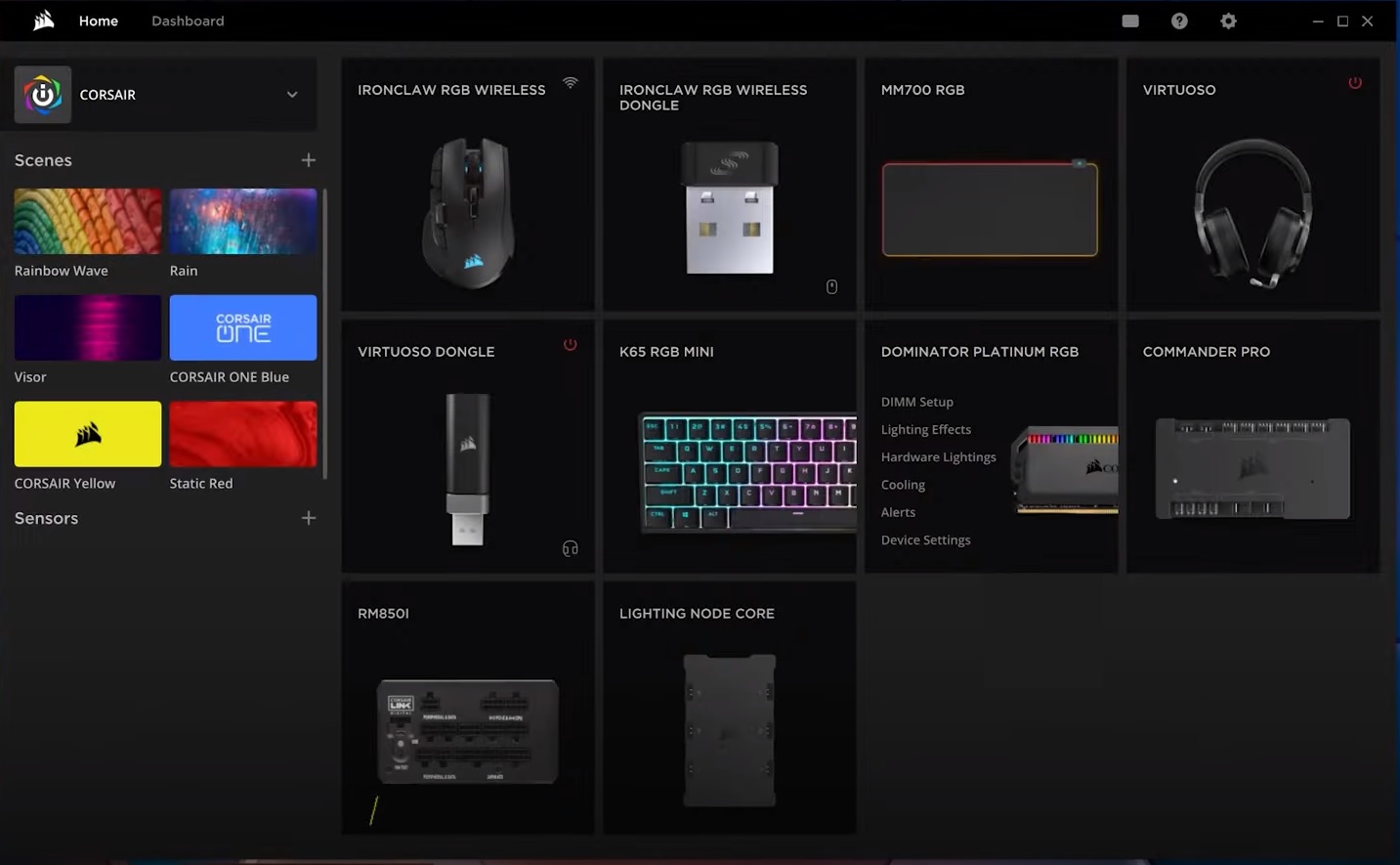 To create your own custom scene:
Click the + button next to Scenes.



Click the Custom option next to Type.
Enter a custom name for your new scene.



Select what effect you want your scene to have.
Customize the colors, speed, and direction of your scene effects.
Click Create to create your new scene.
If you want to edit or delete a scene, mouse over the scene and select the edit icon to make changes or the trash bin icon to delete the scene.