How to: Set up Corsair gaming keyboards in iCUE 4
Need help setting up your Corsair gaming keyboard after updating iCUE to version 4? We have a video and a guide to help you out.
Video instructions
Creating key assignments
You can use iCUE to assign macros or other actions to the keys of your keyboard.
To create a key assignment:
Open iCUE.
On the home screen, hover your cursor over your keyboard and click Key Assignments.
Click the + button in the Assignments section.
In Assignment Type, select the action you want to assign.
In the Key section, select the key you want to assign the action to.
After you have created a key assignment, you can click the menu button next to it in the Assignments section to copy it, save it to your Library, rename it, or delete it.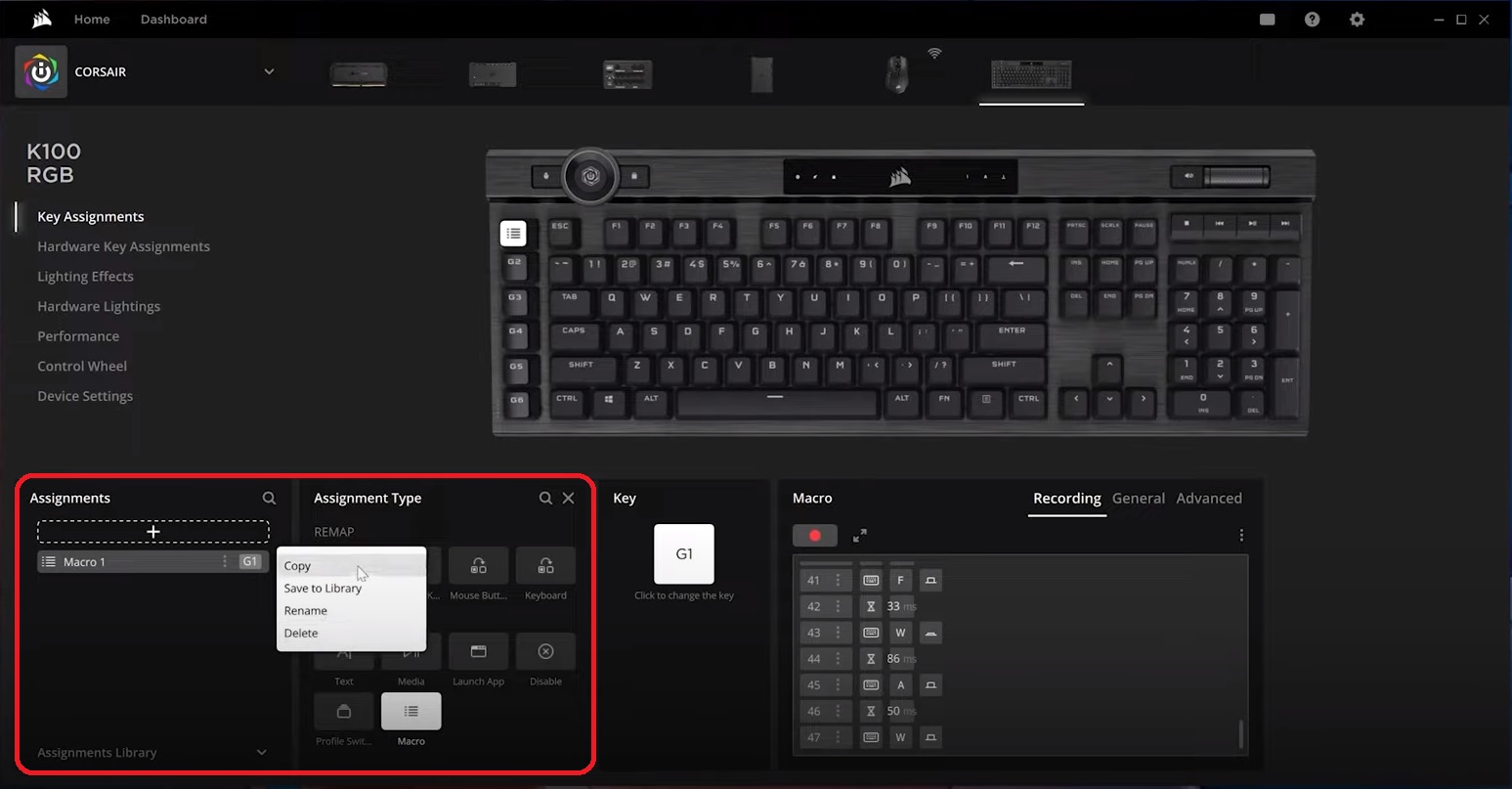 Setting up lighting effects
With iCUE, you can create a variety of lighting effects for your Corsair keyboards. You can even apply multiple layers to experiment with combining lighting effects.
To create a lighting effect:
Open iCUE.
On the home screen, hover your cursor over your keyboard and click Lighting Effects.
Click the + button in the Lighting Layers section.
In the Lighting Type section, select the lighting effect you want to apply; you can choose between preset effects, custom effects, or lighting link effects.

NOTE: Selecting a lighting link effect will apply that effect to all of your iCUE-compatible devices.




Configure the lighting effect as you desire.
Once you have finished creating your lighting effect, choose which keys you want to apply the effect to. You can select keys by:
Clicking an individual key on the preview
Holding the CTRL key and selecting multiple keys on the preview
Click and drag to highlight your desired keys on the preview
Select a lighting zone in the Quick Lighting Zone area
You can save your custom selected lighting zones by clicking the + button in Quick Lighting Zone and naming your new zone.
Changing performance and device settings
To access performance settings, click Performance in the left menu. Here, you can:
Change the Win Lock behavior of your keyboard
Change the colors of your keyboard indicator lights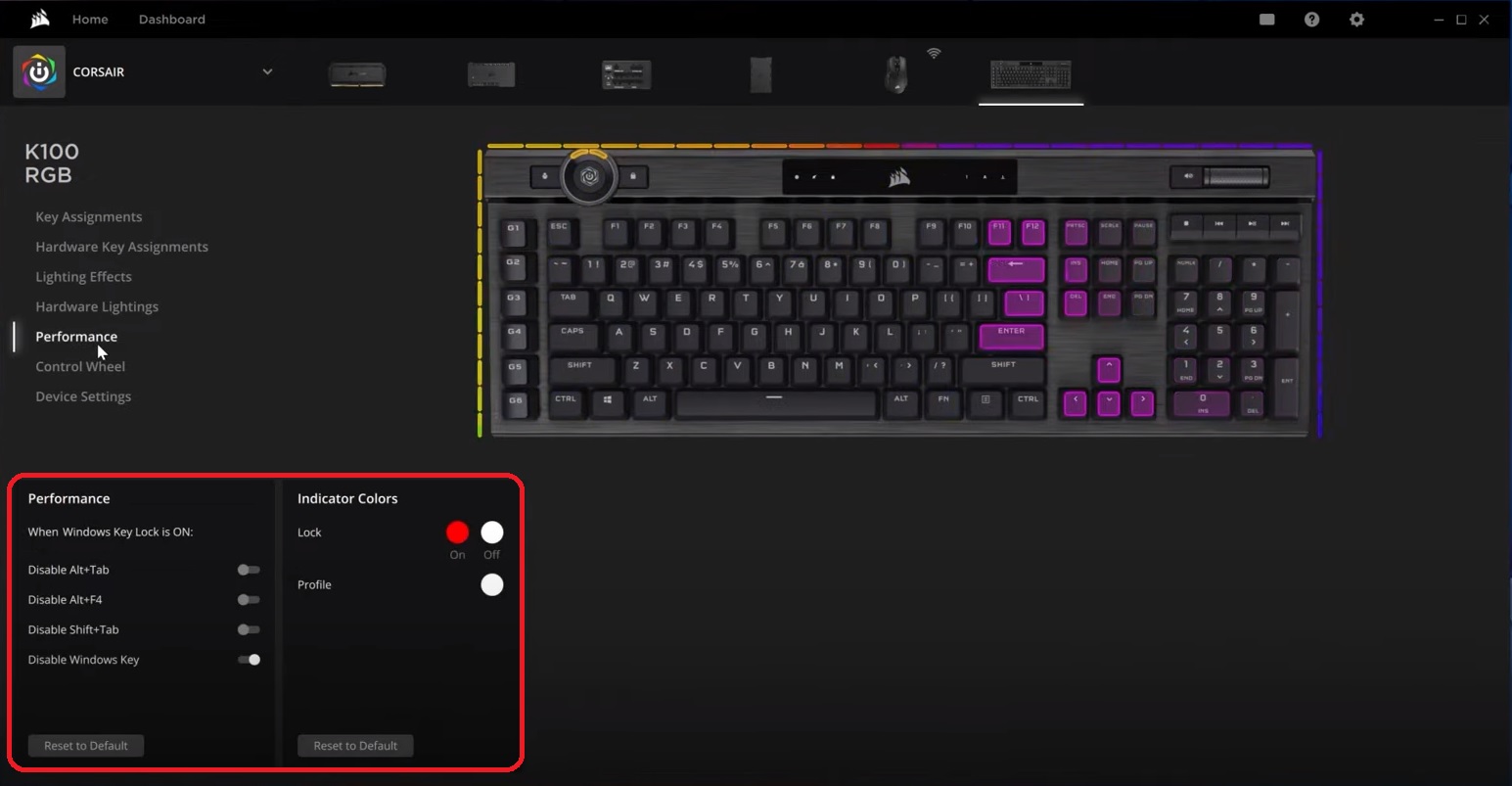 To access device settings, click Device Settings in the left menu. Here, you can:
Update the keyboard firmware
Change the keyboard polling rate
Adjust the keyboard brightness
Change the keyboard layout
Enable or disable tutorial tooltips
Manage your keyboard onboard memory