How to: Enable Tournament Mode for the K70 RGB TKL
Our Corsair K70 RGB TKL gaming keyboard has a switch that allows you to put the keyboard into Tournament Mode. When you enable Tournament Mode:
The backlighting of the K70 RGB TKL changes to a static color to reduce distraction during gameplay
Custom actions and macros are disabled so you do not accidentally activate them during gameplay
Changes the profile in use to that of a basic standard keyboard profile
You can enable Tournament Mode by flipping the Tournament Switch on the back of your keyboard from left to right. The keyboard RGB LED will change to a static red to indicate it is in Tournament Mode.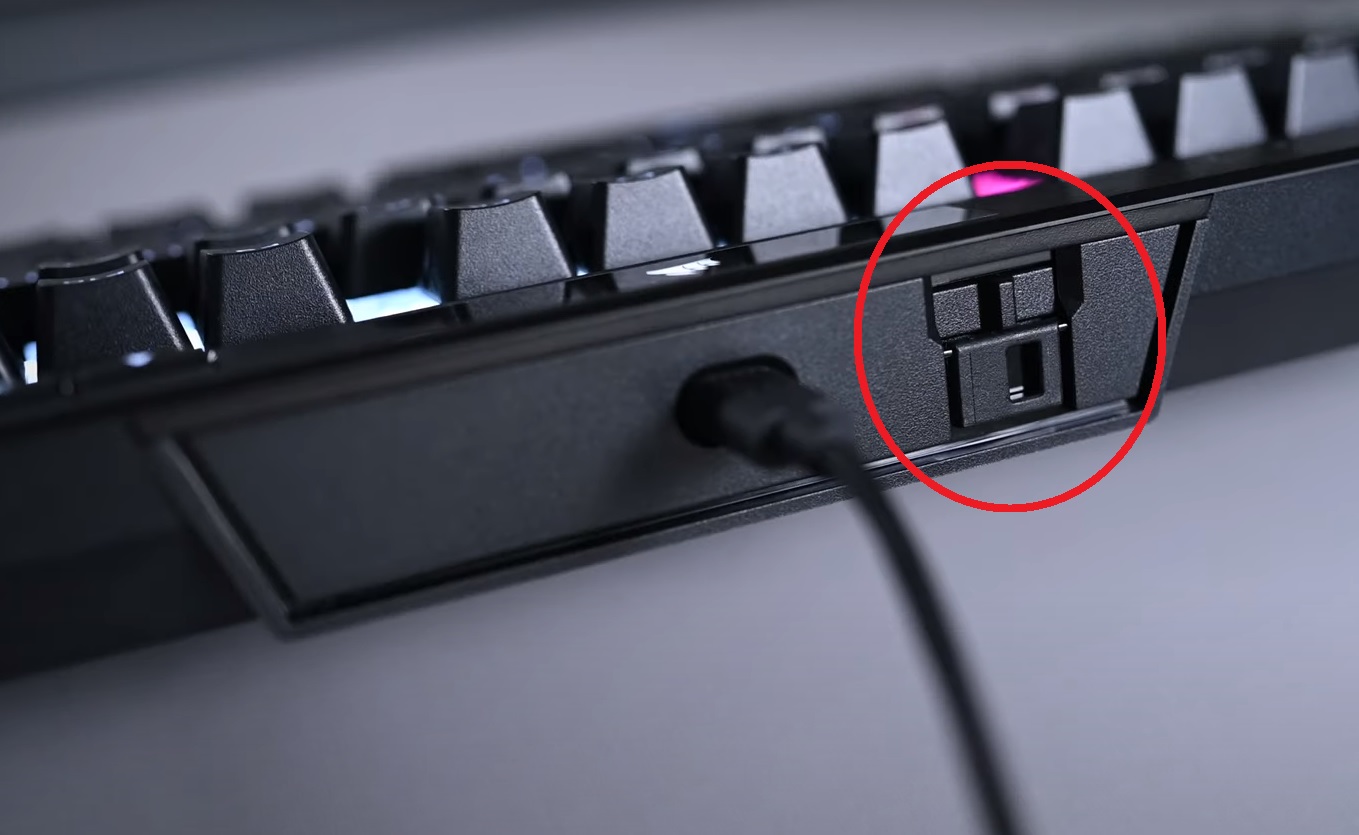 To prevent accidental deactivation of Tournament Mode, you can flip the switch cover on the back of your keyboard to secure the Tournament Switch in place.