How to: Set up your Voyager a1600 laptop S-Key macro bar
Our CORSAIR Voyager a1600 gaming laptop comes with a 10-key macro bar that you can assign streaming controls to.
Video instructions
Step 1: Enable integration in iCUE
Before you begin assigning macros to the S-key macro bar, you first need to ensure some settings are enabled in iCUE. Make sure that you have updated iCUE to its latest version first.
First, you want to make sure Stream Deck is properly integrated:
Open iCUE.
Click the iCUE Settings icon on the upper right.
Click Software and Games.
Make sure Enable Software Integrations is enabled.



Make sure StreamDeck.exe is listed in the Active Clients section.
The next thing to do is check if there are any existing actions already assigned to the S-keys of your laptop:
Go to the iCUE home screen.
Select the STREAM DECK BAR.
Click Key Assignments.
Check and see if any of the S-keys already have active key assignments.
Delete or reassign key assignments as you see fit.

Once that is done, you can exit iCUE. The next step will be to open the Elgato Stream Deck software.
Step 2: Assign streaming actions
Open the Elgato Stream Deck software and you will see a key layout for the Voyager S-key bar.
To assign an action to an S-key, simply click one of the actions in the menu on the right, then drag and drop it onto the S-key you want to assign it to. You can then configure the action to further customize how you want it to act.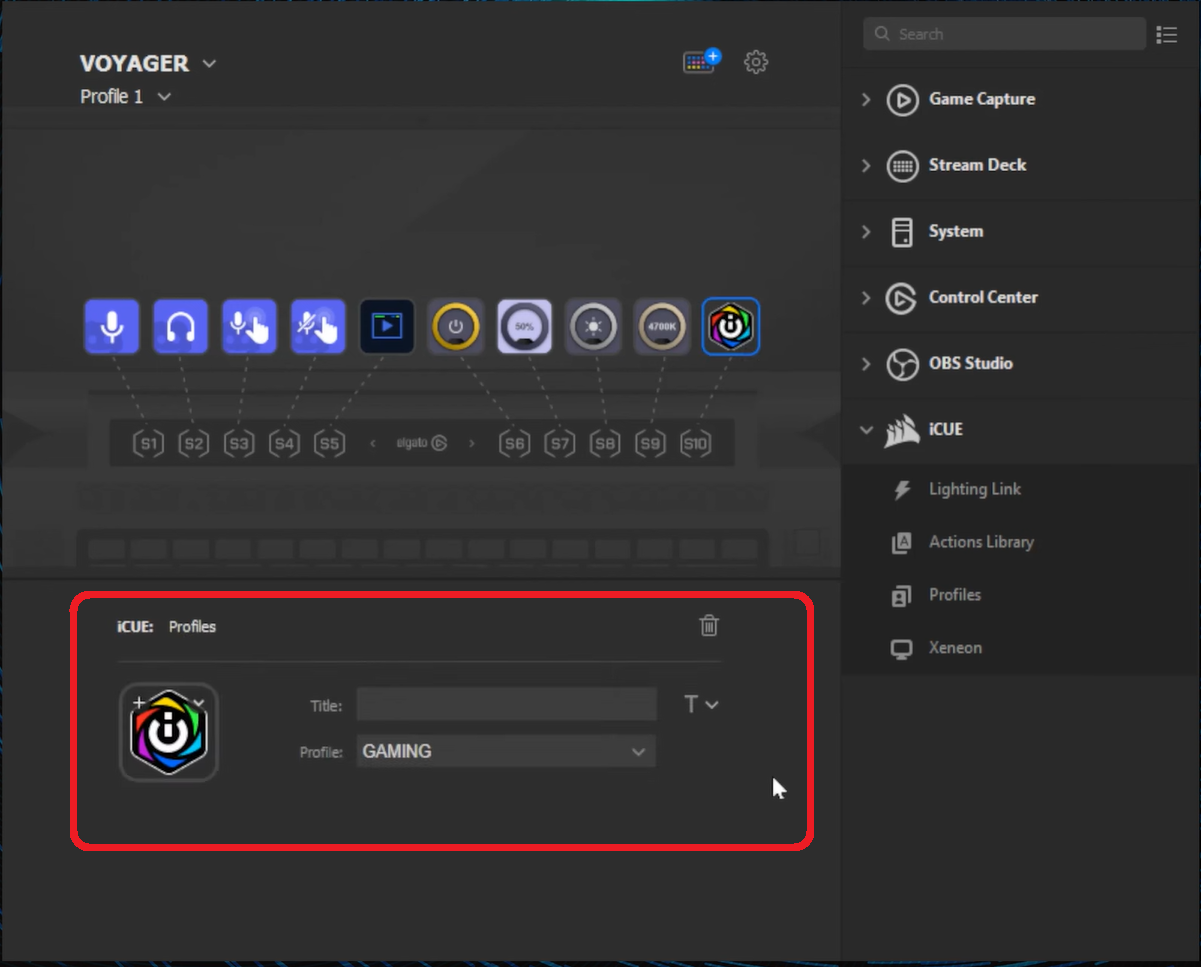 You can find more plugins and actions by going to the Plugin Store of the Stream Deck, where you can find various actions that let you control other Elgato products or third-party devices and software.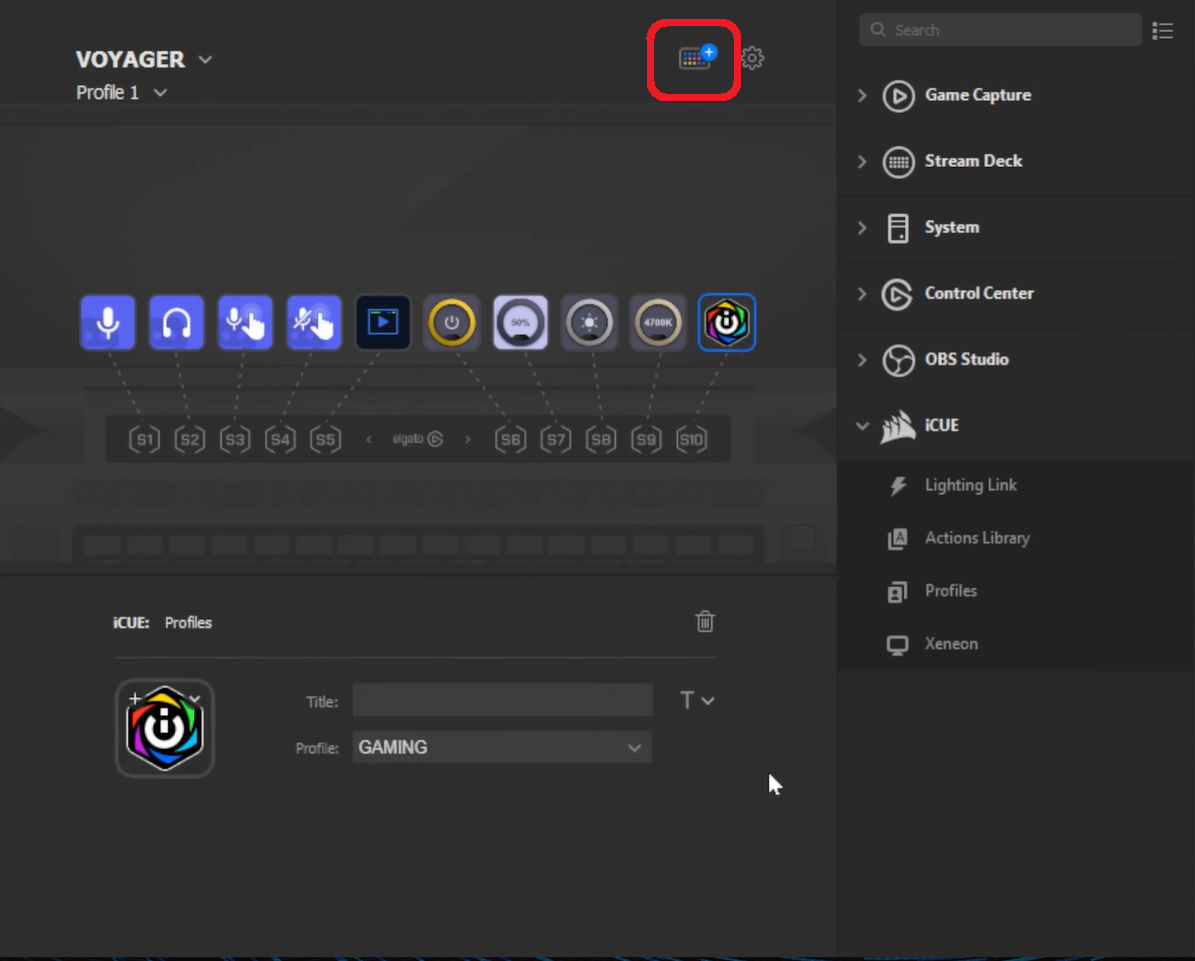 If you want a reference for what actions are currently assigned to the S-keys, right-click the Stream Deck icon in the Windows application bar and click Show Action Bar.