How to: Resolve "Failed to install required modules due to some error" with iCUE 5
If you encounter an error while installing iCUE 5 and get this error: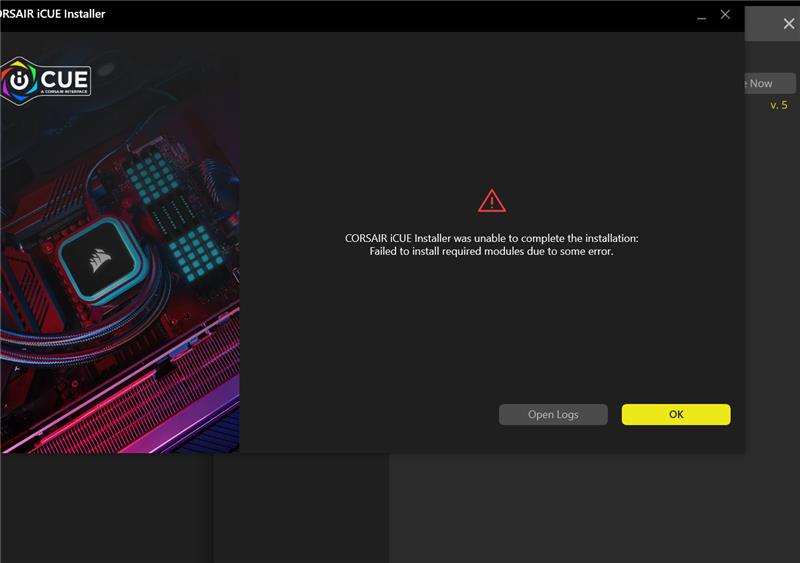 Please follow these steps to resolve the issue:
Step 1: Download the iCUE 5 Installer from our official downloads page.
Step 2: Open the "msconfig" utility. To do this, press the Windows key + R, type "msconfig" in the "Run" dialog, and press Enter. In the "System Configuration" window, navigate to the "Services" tab. Check the box that says "Hide all Microsoft services." Then, disable any Corsair-related services such as LLaccess and CorsairService, along with any services associated with Corsair Memory Inc.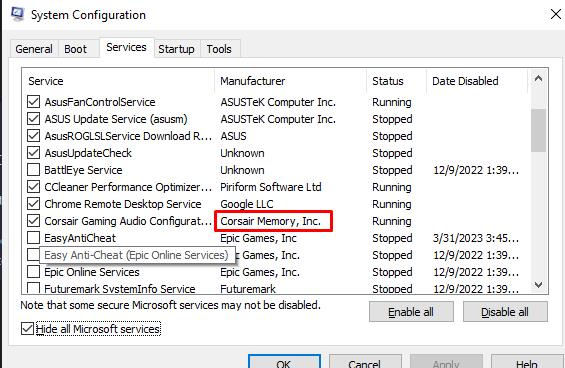 Step 3: Open the Task Manager by right-clicking on the taskbar and selecting "Task Manager." In the Task Manager window, go to the "Startup" tab. Disable iCUE from starting up automatically.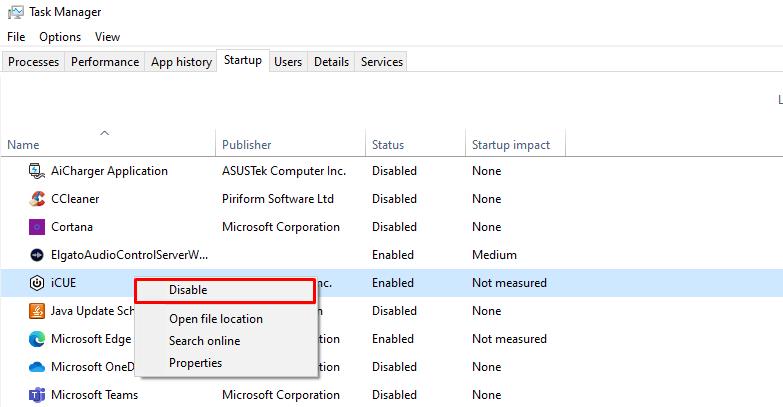 Step 4: Restart your computer.
Step 5: After the system restarts, locate the downloaded iCUE 5 installer and run it. You may need to right-click on the installer and choose "Run as administrator" for elevated privileges.
By following these steps, you should be able to address the installation issue and proceed with installing iCUE 5 successfully.