To control ASUS graphics card lighting in iCUE 4 or newer, you need to ensure that the following software are installed:
The latest version of iCUE
The latest version of ASUS Armoury Crate
Make sure you enable plugins in iCUE 4. You can enable plugins by clicking the SETTINGS icon at the upper right and making sure Plugins is toggled on.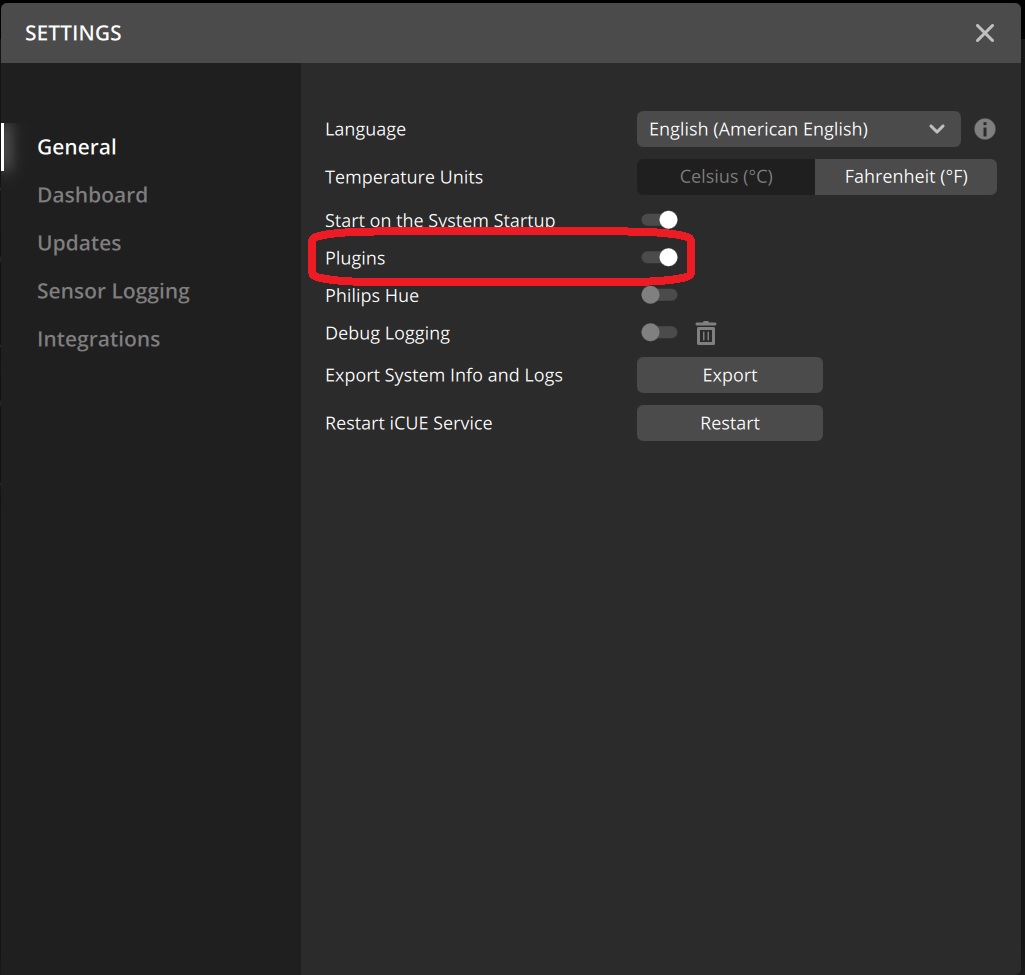 Once you have both software installed, you should see an ASUS graphics card tile on the home screen of iCUE. Hover your mouse over the tile and click Lighting Effects.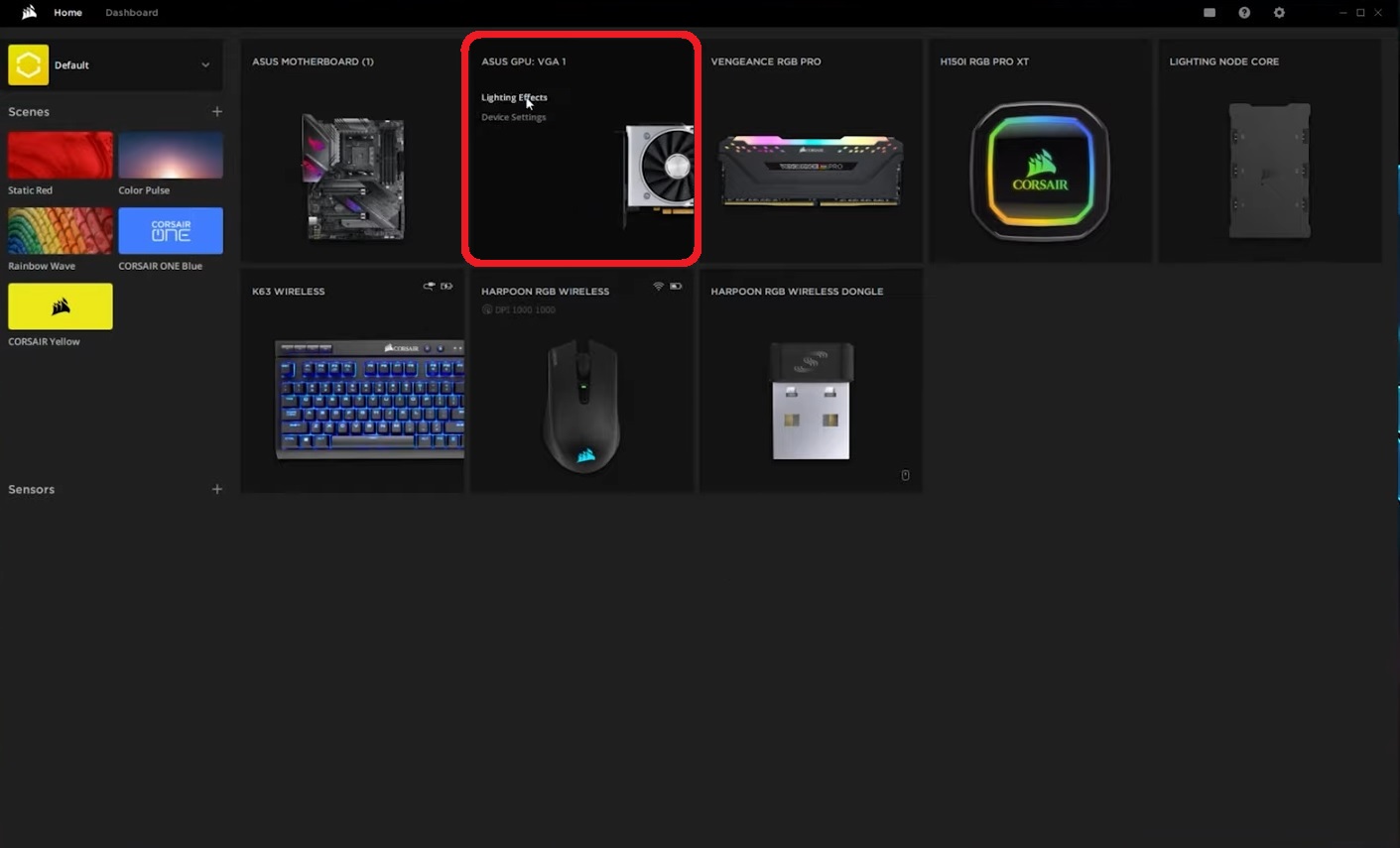 Now you can select from several preset effects or create your own. For more customization, you can apply multiple lighting layers to further shape whatever lighting effects you desire.
NOTE: Using Lighting Link effects will sync the lighting effect across all iCUE-compatible devices currently connected to your system.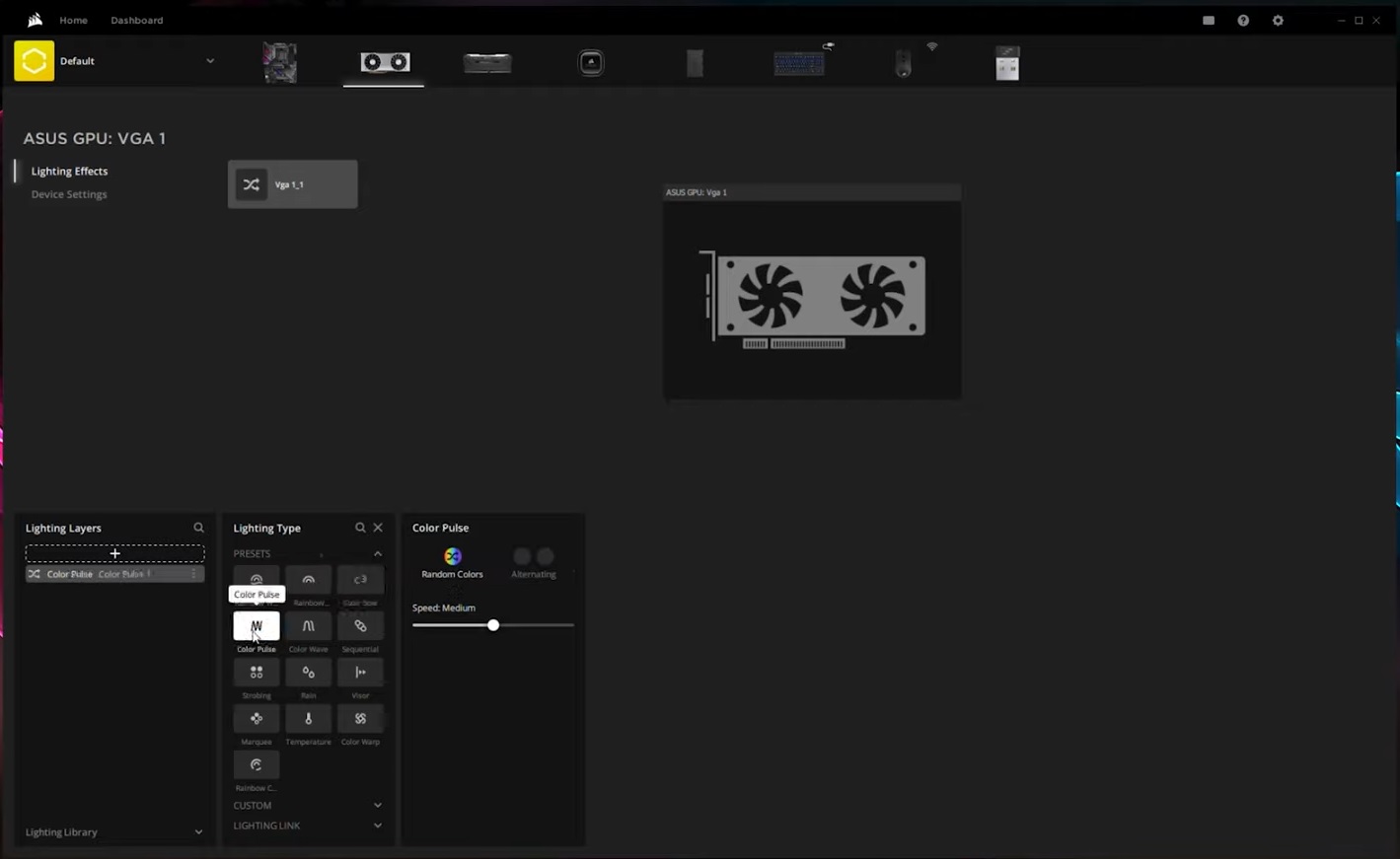 Video instructions